The Gigi and Carl Allen Family Vision Rehabilitation Center, located at Envision Dallas, provides comprehensive rehabilitation by combining adaptive technology, training, and more to maximize your visual function.
Our specialists create vision rehabilitation programs that are tailored to your unique challenges and goals. Wherever you are on the low-vision spectrum, we have the resources and expertise to help you thrive. The Envision vision rehabilitation and training services assist in everyday activities—regardless of their ability to pay.
Serving Our Seniors (SOS)
Each year, SOS impacts hundreds of North Texans ranging in age from 50 to 100. Our team can help you overcome obstacles brought on by loss of sight to regain your independence. Each participant's transformation is special.
From experiencing vision changes due to age or disease-related processes, we are here to support you as you develop the skills needed for the next phase of life.
Our Process
SOS specialists conduct a detailed personal assessment and work closely with you to identify any obstacles or barriers to independence. From this starting point, we provide recommendations for adaptive devices, adapted techniques, or other services. Specialists develop long-term relationships, so as your vision changes, we can develop new solutions quickly.
We can help with:
Managing kitchen and other appliances
Organization and time-telling
Accessing community support and services
Reading and writing
and more!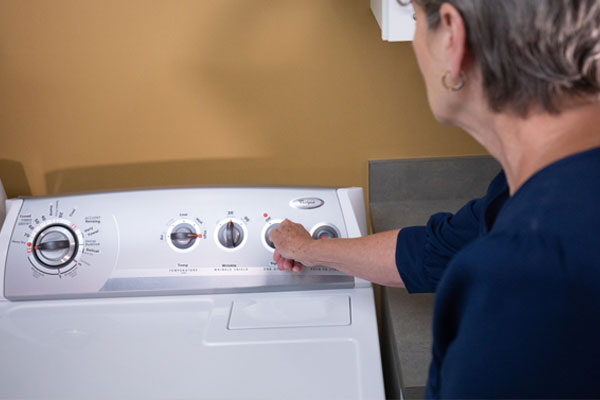 Assistive Technology Lab
The Envision Dallas Assistive Technology Lab offers one-on-one courses and training for people who are visually impaired to learn or enhance their skills with computers and other electronic devices.
Home to 10 training stations, the lab provides hands-on courses and helpful training designed to help you learn or enhance your skills with computers and a variety of other electronic devices. We also guide technology users of all ages on how to modify technology to be accessible, both in the workplace and at home.
Available at no cost to participants, the training helps you to:
Maintain your independence
Continue your education
Find and keep long-term professional positions
Develop vital computer skills
Stay connected to the community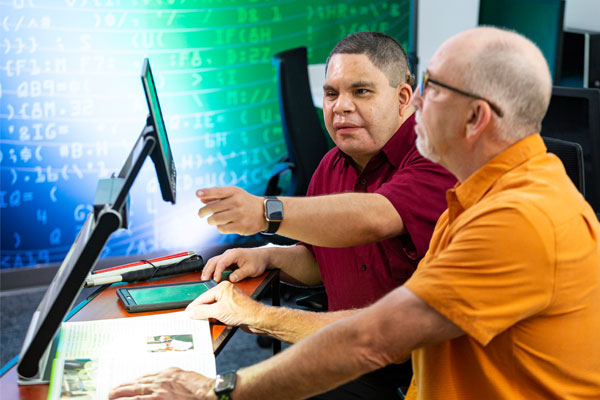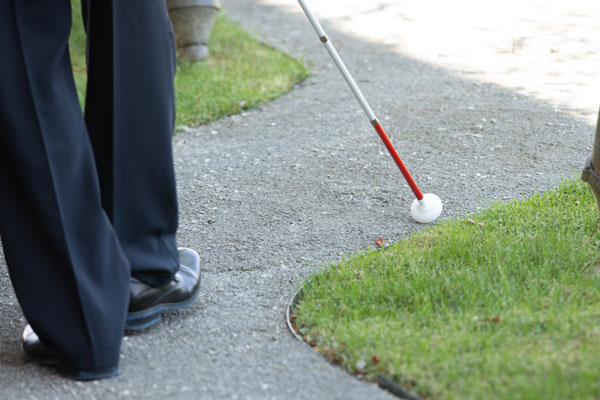 Orientation and Mobility Training
Utilizing public transportation. Walking through a grocery store. Cooking meals in home kitchens. People who are blind or low vision can participate in these activities and navigate home and public environments safely and freely with orientation and mobility services. A certified orientation and mobility specialist at Envision Dallas is available to help you with:
White cane training
Guide dog training
Instruction on learning to recognize environmental clues
Using compass directions and GPS systems
and more!
Esther's Place Model Apartment
Esther's Place is a model apartment that includes a bedroom, kitchen and bathroom where you can learn and practice independent living skills in a safe, protected environment. The space is specifically designed and equipped to acquaint you with adaptive products, appliances and techniques - all so you can gain higher levels of confidence, independence, and self-sufficiency in a home environment.