The Gigi and Carl Allen Family Vision Rehabilitation Center, located at Envision Dallas, provides comprehensive rehabilitation by combining adaptive technology, training, and more to maximize your visual function.
Our specialists create vision rehabilitation programs that are tailored to your unique challenges and goals. Wherever you are on the low-vision spectrum, we have the resources and expertise to help you thrive. The Envision vision rehabilitation and training services assist in everyday activities—regardless of their ability to pay.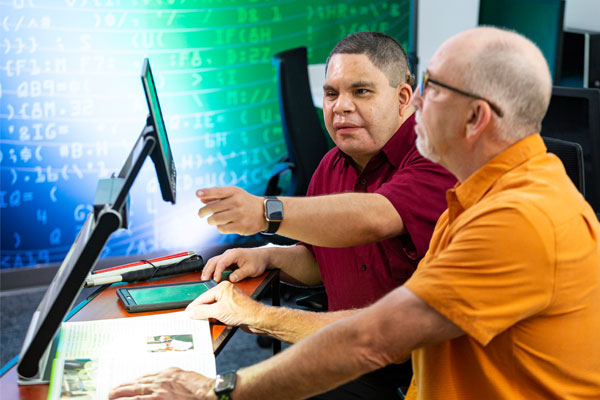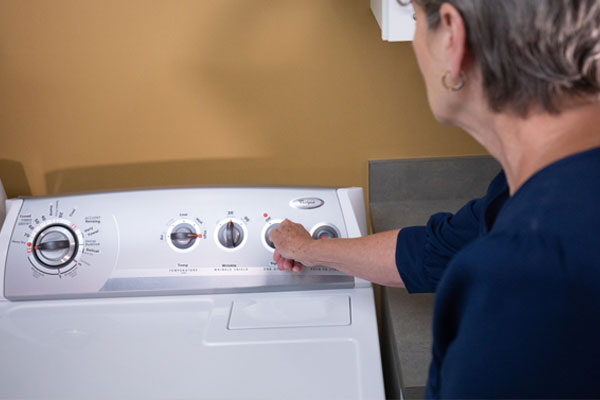 Serving Our Seniors (SOS)
Each year, SOS impacts hundreds of North Texans ranging in age from 50 to 100. Our SOS team succeeds in helping people overcome obstacles brought on by loss of sight to regain their independence. Each participant's transformation is special.
Assistive Technology Lab
The Envision Dallas Assistive Technology Lab offers one-on-one courses and training for people who are visually impaired to learn or enhance their skills with computers and other electronic devices. Our training helps individuals maintain their independence, continue their education, find, and keep long-term professional positions and develop the computer skills needed to stay connected to the community.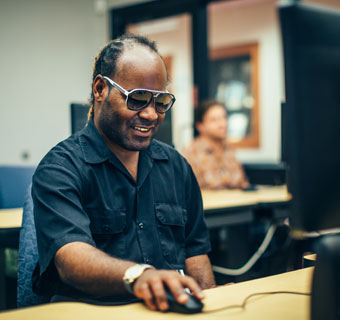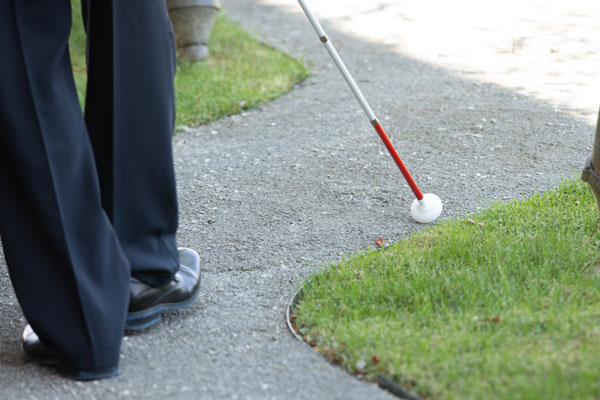 Orientation and Mobility Training
Utilizing public transportation. Walking through a grocery store. Cooking meals in home kitchens. Individuals who are blind or low vision can participate in these activities and navigate home and public environments safely and freely with orientation and mobility services. A certified orientation and mobility specialist at Envision Dallas is available to help people make the most of any remaining vision with white cane or guide dog training and instruction on learning to recognize environmental clues and using compass directions and GPS systems.
Contact us for vision rehab services.