Amy Burcham, OD, FAAO
Dr. Amy Burcham is certified by the Texas Board of Optometry as a therapeutic optometrist and low vision specialist. Her most meaningful connections throughout her career have been within the low vision community, empathizing with patients from complex and unique backgrounds, whose journeys have led them to seek low vision care.
Dr. Burcham attended Texas A&M University and the University of Houston College of Optometry, graduating Summa Cum Laude. She then went on to complete a Low Vision and Ocular Disease residency at Northeastern State University College of Optometry in Tahlequah, OK. Here, she refined her clinical skills and low vision specialty by regularly managing cases with glaucoma, macular degeneration, diabetes, and hereditary conditions as well as providing low vision care to children enrolled at the Oklahoma School for the Blind.
After a couple of years providing care as a general optometrist, she seized the opportunity in 2023 to open her practice within Envision Dallas, Beacon Vision Center, focused on providing care for the low vision community.
---
What is low vision?
Low Vision is vision loss that cannot be corrected by standard eyeglass or contact lens prescriptions, medicine, or surgery and ultimately impacts a person's everyday activities.
How Can Dr. Burcham Help?
Dr. Amy Burcham is committed to guiding individuals with visual impairments towards a confident and independent lifestyle.
Her featured services include:
Comprehensive Low Vision Evaluations
Tailored Low Vision Aids
Ongoing Support and Education
Improved Daily Activities
Personalized Solutions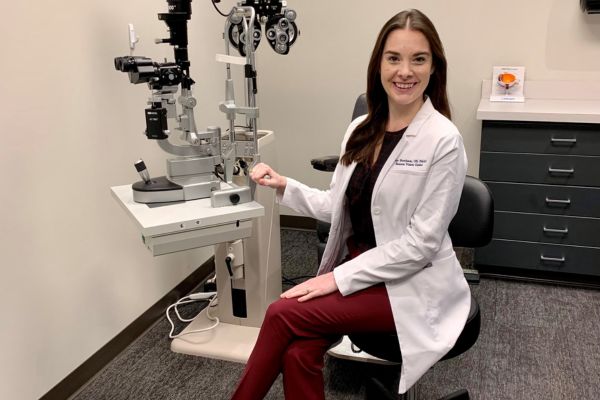 "I believe that every challenge is an opportunity to see things differently."
For appointments or information:
Located in the Envision Dallas Office Building
4306 Capitol Avenue, Dallas, TX 75204