For those who are blind or visually impaired, art provides a tangible way to "map out" a sense of the world.
Creative expression is cultivated from within, building confidence and enriching hearts and minds. Our inspirational environment serves to foster creative growth and promote self-discovery through artistic explorations. The program is designed to transform the lives of individuals of all ages with vision loss and blindness, including those with intellectual and developmental disabilities, by improving psychosocial health, increasing independence, and enhancing one's sense of purpose in life through the arts.
Envision is grateful to our generous supporter ARSI - Account Recovery Specialists, Inc.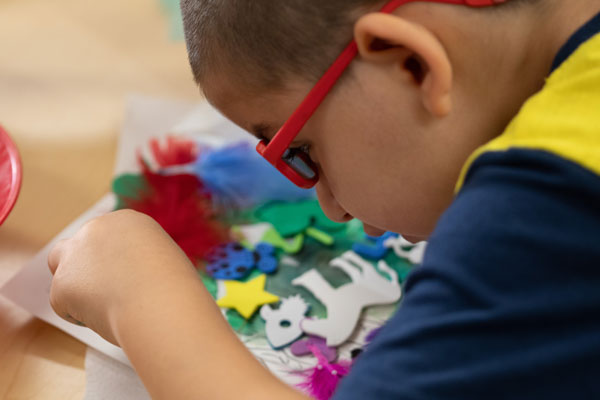 Envision Arts is a year-round arts program held in the ARSI Expressive Arts Center and Patricia Peer Art Studio in the lower level of our downtown facility. We offer daytime and after school classes, special evening and weekend workshops, special events, including local, regional, and national exhibitions.