Made by people who are blind or visually impaired, right in the heart of America.
Our Wichita manufacturing facility, which employ hundreds of people with blindness or low vision, manufactures products such as disaster aid items, military protective wear, and a variety of plastic bags and can liners. We even have a complete line of eco-friendly can liners including total recycled content and compostable products.
We offer full-service printing solutions to meet your printing needs no matter how large or small. We can even add Braille to your print products – including business cards.
Envision employees fulfill thousands of customer orders annually and ships to locations around the world.
We are ISO 9001:2015 Certified.
Every year, our Industries division converts raw materials into durable goods. The product lines may be varied, but our attention to detail and rigorous standards of quality ensure customer satisfaction with each and every line we supply.
Our facility is capable of the following processes:
Plastic bag manufacturing
Sewing
Product development
Private labeling
Co-branding partnerships
Custom assembly and kitting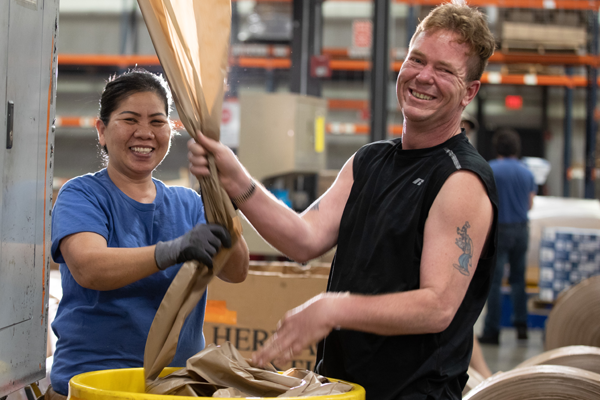 ---
Contact Envision Industries
Customer Service to Order Today