Envision Dallas: A Place To Belong by David Stupay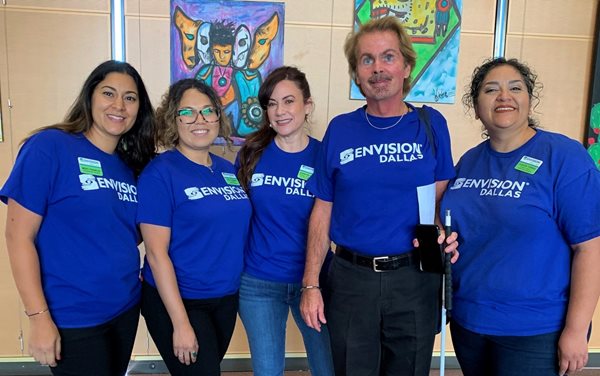 Blog Content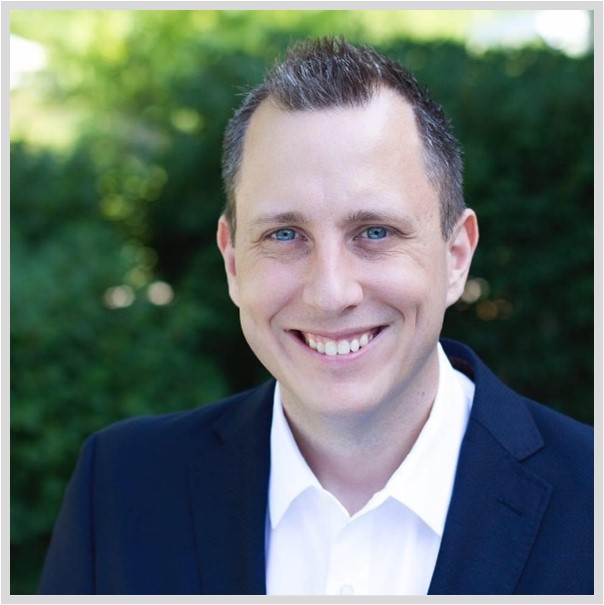 David Stupay here, managing director of Envision Dallas. As we reach the end of the year, I want to truly thank you for your support.

For Envision Dallas, 2022 has been an amazing year made possible by a dedicated team of supporters, volunteers, partners and employees. Together we've made tremendous difference in the lives of hundreds of people who are blind or visually impaired (BVI) in North Texas.

As we reflect on 2022, and look towards 2023, we're filled with gratitude and hope.

The other day, one of our employees said to me, "Until I came to Envision Dallas, I was overlooked for every job opportunity I pursued. I just needed a chance. Now I'm here and now I belong."

I hear this more often than you would think. It motivates me every day to work hard to provide opportunities for as many people who are BVI that I can.

Here are just a few proud accomplishments that our close-knit team completed this year:

We kicked off the year strong announcing our acquisition of a new 210,000 square foot facility in Farmers Branch, strengthening our operations in Texas to better serve the more than 150,000 North Texans who are blind or visually impaired.
This summer was especially exciting due to the generous support of the LC Industries Foundation, and their $6MM lead gift to our Envision the Possibilities Capital Campaign. Not only was this the largest gift in Envision's history, but it was also the catalyst for Envision Dallas receiving a $2MM challenge grant from the Mabee Foundation.
Our manufacturing business continues to grow with the addition of the largest contract in Envision Dallas' history to make Army Combat Uniform Trousers. This new product line, that we are set to begin production on in early 2023, will create 50 new meaningful jobs for individuals like Keela who are BVI and need an opportunity to showcase their skills and talents.
Our call center, Envision Interface, experienced tremendous growth. The team tripled in size allowing more people who are BVI to have employment. New leadership was added, and we acquired several new clients including Dallas 311 and their municipal court customer service.
We launched several new free programs this year to help meet the growing need of the BVI community in North Texas including, beginner braille classes and financial fraud awareness workshops with Bank of America. Not to mention our ongoing bingo and sculpture events that are enjoyed by a growing number of people as well as several events that increased awareness of our services locally.
While we are proud of what we did in 2022, we know that 2023 has so many great things in store for Envision Dallas:
Renovation for our new building in Farmers Branch will begin in the coming months. We're excited to be begin moving into this new facility in 2023 where we will be building a foundation for a new Envision Dallas Child Development Center, Envision Dallas Workforce Innovation Center and much more.
Launching new senior programs that provide training, community support and opportunity for them to stay independent.
Community-based placement services that allow our BVI employees to grow within mainstream knowledge-based careers.
SIGNIFICANT growth in employment for people who are blind or visually impaired.
There will more that we will share with everyone in 2023. With your support, we will continue the incredible momentum of our Envision the Possibilities Capital Campaign.

To experience the joy and energy that our team has for yourself, I invite everyone to come take a tour of Envision Dallas. Before you tour, be sure to hear more about our story and see what we're doing in this video from our good friend Meridith Manning and our friends at Shaping: DFW.

One of our friends who is a VP at his company recently shared his "worthwhile and impressive" experience during a tour of our facility: "I'll reiterate that one of most impressive things – which is foundational to any successful business in my opinion – is the culture that is in place. It just radiates personality and engagement and is very enviable."

We couldn't do it without you all. Happy Holidays.

- David S.