Visual impairments topics
By Envision Marketing • Mar 18, 2019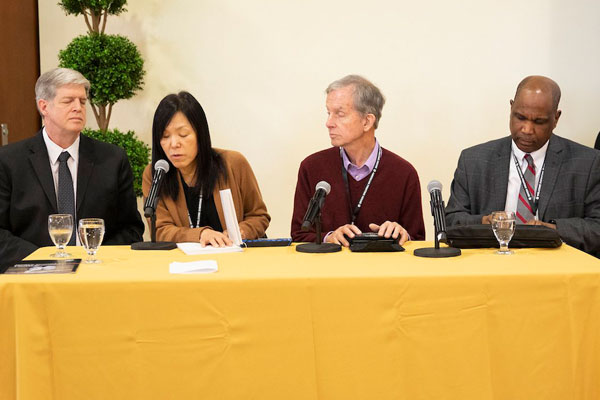 Blog Content
The William L. Hudson BVI Workforce Innovation Center was front and center at three major conferences in February and March, with staff members participating in national discussions about inclusive communities and assistive technology advancements.

The American Foundation for the Blind Leadership Conference, held February 28-March 1 in Arlington, Virginia, covered the most pressing and relevant topics in the field of blindness. Executive Director Mike May lent his expertise on creating an accessible toolbox and utilizing accessible wayfinding apps.

A few days later, Mike participated in a panel discussion at the first-ever Accessible Indoor Navigation Symposium, held March 4-6 in Louisville, Kentucky. It was sponsored by the American Printing House for the Blind and featured discussions on standards, innovations, best practices and the future of indoor navigation.

Mike was joined by Technology Manager Mika Pyyhkala and Ron Schucard, PhD, and Vinod Namboodiri, PhD, from the Envision Research Institute, at the CSUN Assistive Technology Conference, held March 11-15 in San Diego, that showcased cutting edge technology and practical solutions to removing educational, workplace and social barriers. Mike's and Mika's presentations centered on mobility and assistive technology; Ron and Vinod spoke about current ERI research projects with attendees.

For more information about the BVI Workforce Innovation Center, visit workforceforall.com (opens in new window).