New Senior Vice President Focused on Enhancing People and Technology
By Holly Herring • Oct 26, 2023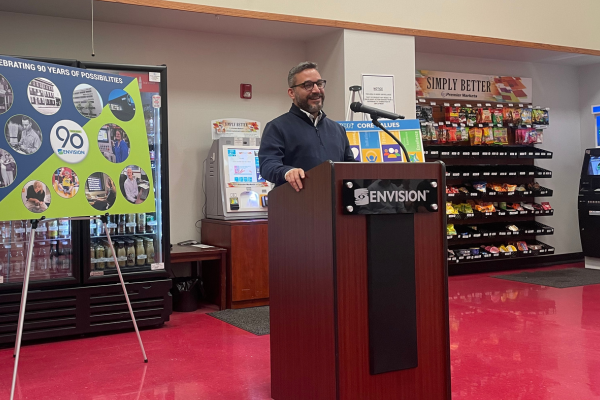 Blog Content
Earlier this month, Envision was pleased to welcome Luis Rodriguez as the new Senior Vice President for Foundation and Mission Services, replacing Noreen Carrocci, PhD. Rodriguez, known for his vibrant community leadership, is poised to help steer Envision's strategic mission into new phases of growth.

Rodriguez, expressing his enthusiasm, stated, "It's an absolute honor to be part of Envision, an organization that has touched so many lives in the BVI community. I'm thrilled to join the incredibly passionate team at Envision and build upon the robust foundation laid by Michael and Noreen."

Rodriguez is an enthusiastic leader and technologist who is passionate about unlocking the potential within people and organizations. He is a member of the Forbes Technology Council at a national level but also encourages local tech industry progression and education as a founding member and board member of FlagshipKansas.Tech. Rodriguez's many accolades include winning Executive of the Year in 2021 and Wichita's 40 Under 40 in 2012 by the Wichita Business Journal.

Originally from Santa Isabel, Puerto Rico, Rodriguez moved to Wichita more than 29 years ago and has long considered it home. Over the past several years he has participated in several community business organizations and not-for-profits, as a member of the Wichita Downtown Rotary and serving on the boards of The Workforce
Alliance, Dress for Success, and the Cystic Fibrosis Foundation. Rodriguez is also married and a proud father of three.