New Product Development at Envision Dallas Signifies Job Creation
By Envision Marketing • May 11, 2022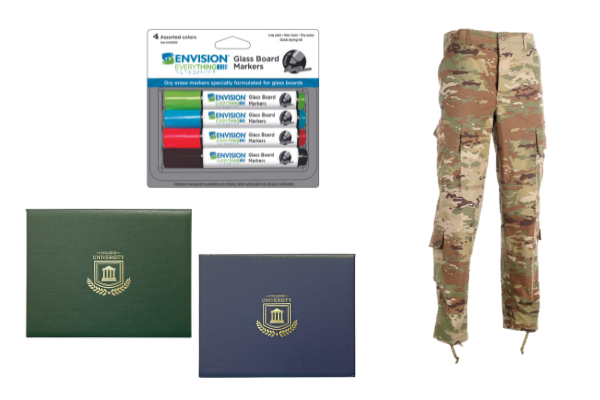 Blog Content
The hard work from the Envision Dallas team is paying off in the form of new jobs, contracts and customer relationships. Envision Dallas was named a Place of Performance for the Army Combat Uniform (ACU) trousers. This is a major step in the obtaining placement on the procurement list. The next step will be to finalize the contract with the Defense Logistics Agency (DLA). Over the next three years, this project is anticipated to create 50 new jobs for people who are blind or visually impaired, 70 total jobs, by making 8,000-10,000 pants each month.

Another major military initiative is the graduation binders. Envision Dallas currently produces the binders for the United States Air Force and the United States Coast Guard. Most recently, we have obtained procurement list placement for the graduation binders for the U.S. Army, U.S. Navy, U.S. Marine Corps and the Defense Logistics Agency. These new products are set to launch this fall.

And the growth isn't limited to the military units. Envision Dallas has launched a new line of glass board markers under the Envision Everything brand. There has been initial interest from commercial customers and is an excellent extension of our current marker product lines. These new markers will launch in June.

"It's all about jobs and meeting the needs of our customers," said David Stupay, Managing Director, Envision Dallas. "The team in Dallas is dedicated to the mission of Envision. And we are never done. We have several more product announcements we will be making soon".

Learn more about Envision Dallas by clicking on this link.