Kansas Vision Coalition
By Envision Marketing • Jun 26, 2018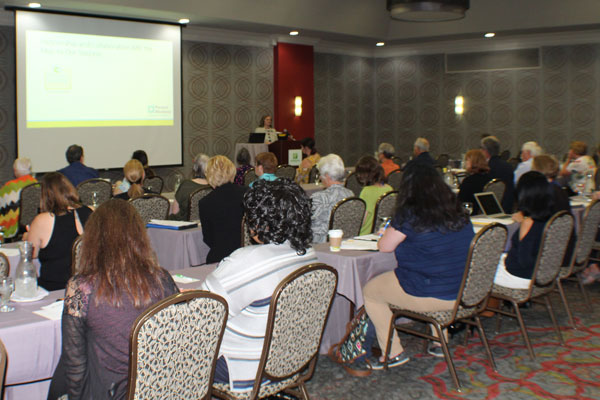 Blog Content
Representatives from 10 vision outreach organizations recently participated in a Kansas Vision Coalition Task Force meeting at Envision, and we couldn't be happier to support the group's work.

Heather Hogan, Envision's senior vice president Foundation and Mission Services, chairs the Task Force, which is working on behalf of the Kansas Vision Coalition to review vision assessment processes and create policy to support a variety low vision issues.

The coalition was formed as a result of last year's first-ever Vision Summit that was attended by vision health professionals from around the state. The 2nd Annual Summit is scheduled for September 19 in Wichita.

The Kansas Vision Coalition, its Task Force and the Summit are part of Envision's strategic plan under the Public Education department headed by Public Education Manager Jennifer Brantley.

If you work in vision outreach and would like to receive information about the upcoming Vision Summit, email jennifer.brantley@envisionus.com.


Photo Caption
Front row (l to r): Anne Nielsen, Lions Sight Foundation; Jessi Troester, Alphapointe; Cindi Tedder, Olathe Public Schools and Kansas School Nurse Organization; Stacy Clark, OD, Drs. Driver & Clark.

Back row (l to r): Mae Claxton, Kansas State School for the Blind (retired); Jason Verbeckmoes, CEO, KS Eye Bank and Cornea Research Center; Jennifer Brantley, PhD, Envision; Joe Sullivan, OD, Sullivan Toon and Associates; Heather Hogan, Envision; Tara Keesling, Western Kansas Low Vision Foundation; Bob Hamilton, Robert J. Dole Veterans Administration; Kendall Krug, OD, Krug and Jones Optometry.