Products Hotline
By Envision Marketing • Oct 04, 2019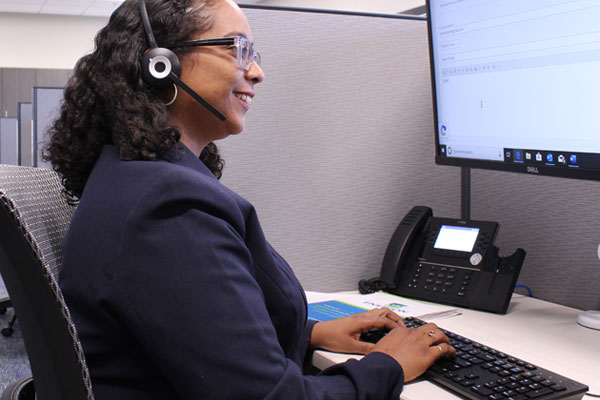 Blog Content
Envision has once again created a national resource targeting consumers who are blind or visually impaired. Included at #2 on a recent list of Top Tech Tidbits by flying-blind.com, the one-of-its-kind Accessible Products Hotline recently launched by Envision has already grabbed the country's attention.

Funded by a grant from the Consumer Technology Association Foundation, the hotline is operated by the William L. Hudson BVI Workforce Innovation Center. Calls made to 316-252-2500 are answered by trained customer service representatives who provide professional advice to every caller about purchasing and operating the top home, office and personal use products on the market today. As the hotline grows, so will the employment opportunities for individuals who are blind or low vision, which is central to the BVI Workforce Innovation Center's goals and objectives.

Products supported by the hotline were selected for their strong accessibility features and recommended by previous users who are blind or low vision. Currently featured products in the memo recorders, microwave ovens and headsets categories include:
Milestone 112 Ace Basic memo recorder
Micro-Speak Plus 8GB talking digital voice recorder
AmazonBasics microwave with Alexa (0.7 Cu. Ft, 700W)
Magic Chef TMO-2 1010 talking microwave
Aftershokz Trekz Air & Aftershokz Sportz Titanium Wired Bone Conduction Headset with Microphone
Bose Frames (Rondo and Alto frame styles)

New items will continue to be added. Consumers can recommended a product by completing an online form at https://www.surveymonkey.com/r/APHProduct (opens in new window).

People who are blind or visually impaired around the United States can take advantage of this service and make product recommendations. Questions about the Accessible Products Hotline can be directed to Mika Pyyhkala, BVI Workforce Innovation Center technology manager, at 316-440-1573 or mika.pyyhkala@envisionus.com.