Golf Clinic Emphasizes More than Just Hitting a Ball
By Terri Maus • Sep 30, 2022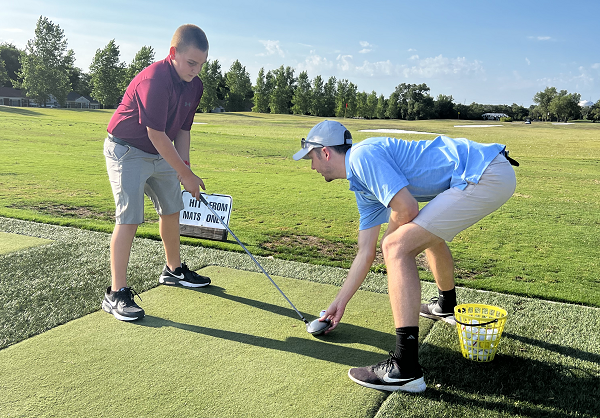 Blog Content
The 2022 Envision Golf Clinic was a successful event with 17 golfers and 15 mentors participating. "Working with the team at MacDonald Golf Course here in Wichita is so great," said Hannah Christenson, Director of Community Programs. "We were able to use their new driving range and putting area. Plus, they offered everything free of charge to our golfers. We truly value their partnership and generosity."

The golf clinic is held each year for five weeks during the summer. Four Envision employees volunteered their time as mentors, including Rich Moon, Senior Director of Retail Operations. "I enjoy working with Wanda and Regina on the golf course and I have noticed so much improvement in them over the past year."

Regina Henderson, Envision Purchasing Agent, has participated in many of the golf events. "I want to thank Hannah and Envision for all the help, support and expertise with our Golf Program this year. It has been a great summer of golf and fun! During the summer golf clinics, I have had the chance to learn, play and improve my game, which in turn has afforded me the opportunity to play in two tournaments this year. Thank you to my mentors, Rich, Barney and Justin, for helping me improve my game. I couldn't do it without you!"

Not only does the clinic focus on the fundamentals of golf and developing your golf swing, but we also focus on the values of golf. We emphasize respect for the game, for others and for yourself. With values such as perseverance, sportsmanship and confidence, our golfers and mentors learn and grow together.

For information about our golf clinic or any of our community programs, please contact programs@envisionus.com.