Envision Xpress Hires New Cashier/Stocker at Whiteman Air Force Base
By Beth Walker • Jul 20, 2023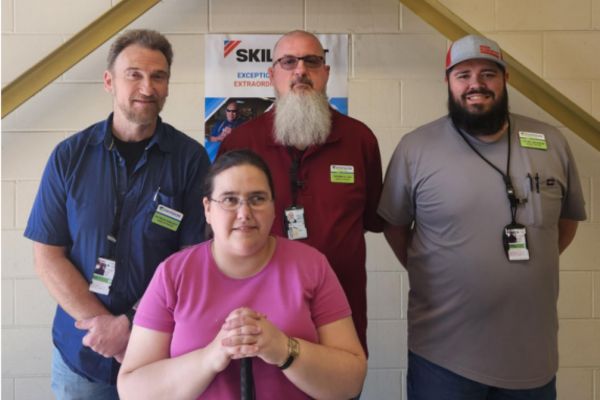 Blog Content
Cassandra Leaman was recently hired as a Cashier/Stocker for Envision Xpress at the Whiteman Air Force Base in Warrensburg, Missouri. She will start at the beginning of August, having just completed a successful 10-day work trial.
"During Cassandra's work trial, we determined her capabilities using our Point-of-Sale software and brainstormed how to navigate any foreseen challenges to set her up for success. I also assessed her personality fit with the rest of our team. Toward the end of her trial, the team even helped her find apartments to view, and she was able to find an apartment in her price range," said Shawn Allen, Regional Manager at Envision Xpress Whiteman AFB.
Cassandra's job will be to assist customers with order statuses, oversee pricing and availability of products, request purchase order statuses from vendors, and keep in contact with customers who have accounts receivable payments.
"On my dad's side of the family, almost all serve our country through the Navy, Marines, Air Force, Military and National Guard. I come from a heavily involved Military family, but none of those positions would hire me because of my visual impairment. Working for Envision Xpress feels like my way of finally being able to serve my country and follow in my family's footsteps. I can make a difference now," said Leaman.
"Cassandra was a perfect fit for the Whiteman team from day one. Her willingness to learn and contribute to the mission is refreshing and exciting, and having an additional motivated employee will allow for distribution of tasks to improve our efficiency and customer service. We are very excited to have her on our team," said Allen.

To learn more about Envision Xpress, click here for more information.
To learn more about Envision products made by people who are blind or visually impaired,
click here for more information.