Envision Supports Wichita Public Schools Annual Golf Tournament
By Beth Walker • Jun 20, 2023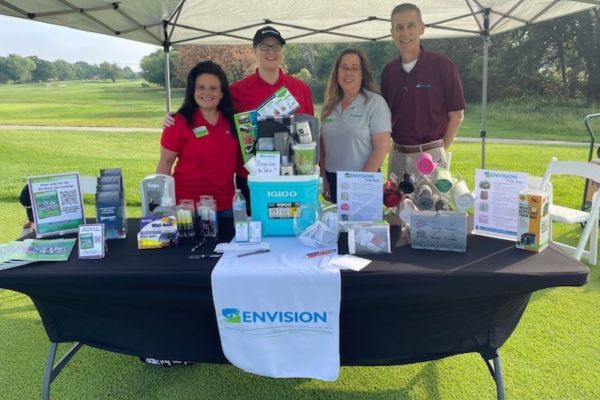 Blog Content
Envision was proud to be a sponsor for the 16th Annual Wichita Public Schools (WPS) golf tournament for district employees and retirees on Friday, June 9. Held at Tallgrass Country Club, all proceeds benefited USD 259's employee initiatives.
Envision was stationed at Hole #1, with a table showcasing Envision Industries manufactured products, including high visibility belts, body fluid clean-up kits, and trash bags. Envision has a longstanding partnership with Wichita USD 259 to provide these for the district.
"We really enjoyed the opportunity to meet with so many of the USD 259 employees," said Kathy Vines, Director of Customer Service & Product Administration. "We thank them very much for their support."
Not only does USD 259 use Envision-made trash bags, but the school district is Envision's biggest customer in the Kansas State Use program, a program designed to provide employment opportunities for Kansans who are blind or visually impaired, or have other disabilities. Purchases from the Kansas State Use Catalog help further Envision's mission of providing employment opportunities to people who are blind or visually impaired.
To learn more about the production of high-quality American-made products produced by Envision employees who are blind or visually impaired, click here for more information.
To learn more about employment opportunities, please visit envisionus.com/job-opportunities.