Envision NIB Employees of the Year Honored at Luncheon
By Envision Marketing • Jul 29, 2022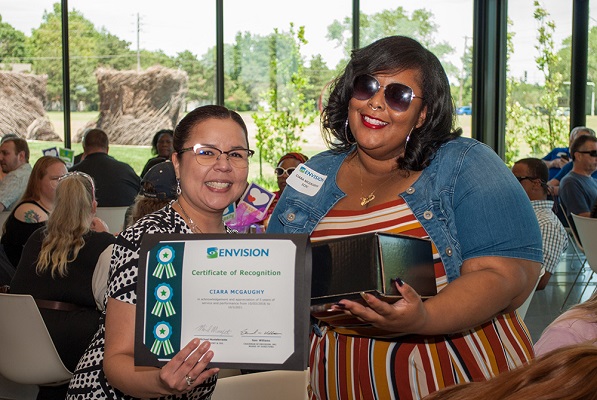 Blog Content
Envision recently hosted all employees from the Wichita and Dallas locations to celebrate a year of triumphs, challenges and growth. During the event, the National Industries for the Blind (NIB) Employees of the Year were announced. These employees will represent Envision at the National NIB level next year.


Envision Dallas

We are pleased to recognize Felix Castaneda, Machine Operator with the Peter J. Salmon Employee of the Year Award for Direct Labor. Felix began working for the Dallas Lighthouse for the Blind in April 2012. Since then, he has been promoted from Assembler I to Assembler II to Machine Operator I in the Sewing Department. Felix has a reputation for being a team player. He is willing and able to assist his co-workers as needed. Quiet strength, unassuming disposition, professional attitude, reliable, great attention to detail, and accomplishes tasks in a timely manner all describe Felix. His peers selected him to be the Peter J. Salmon Employee of the Year for Direct Labor recipient because of these exceptional qualities.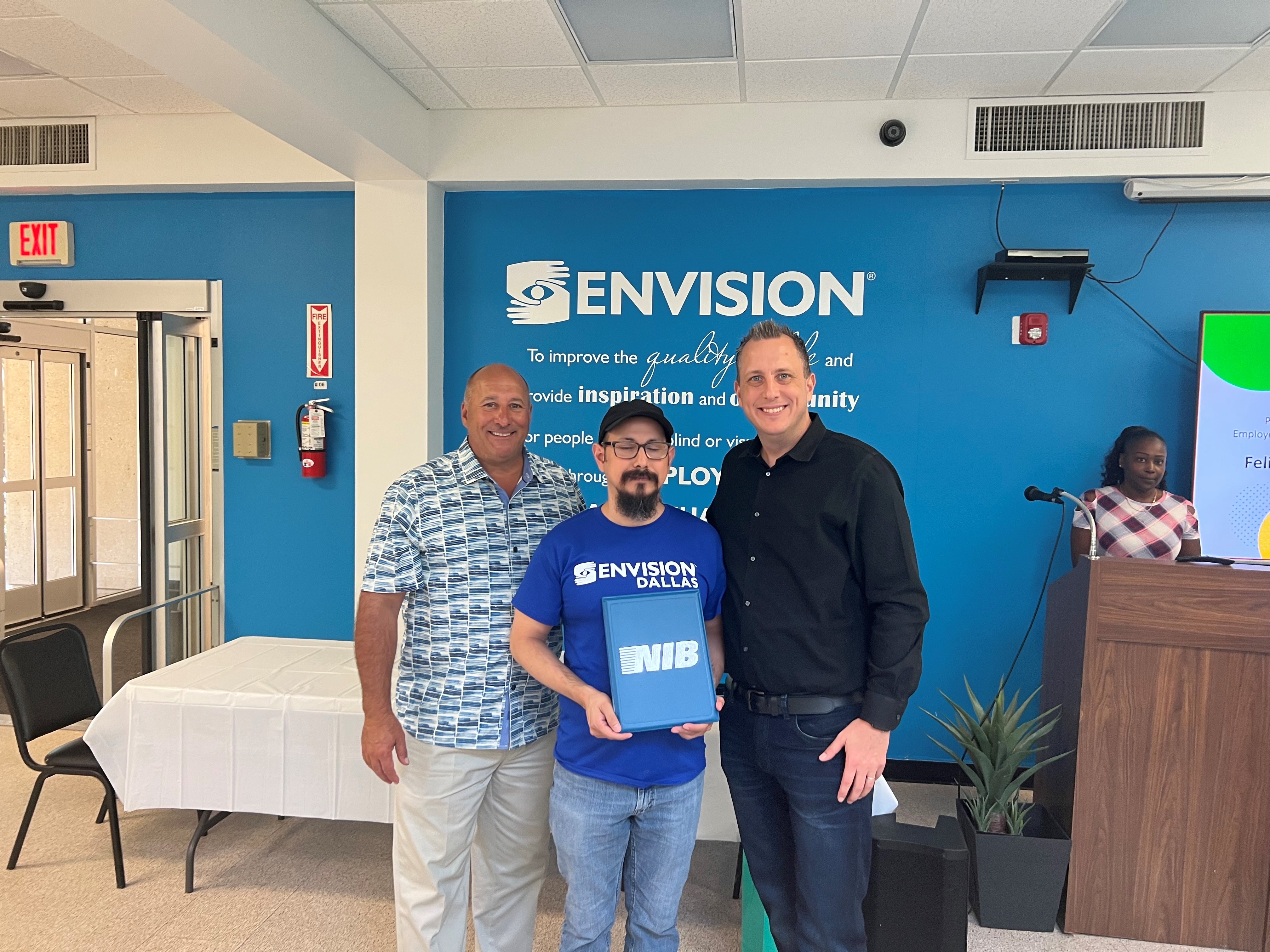 We would like to extend our heartfelt congratulations to Rhanda Hasley, Appointment Specialist for being recognized with the Milton J. Samuelson Career Achievement award for Indirect Labor. Rhanda Hasley began working for Envision Dallas in September 2020. In a short span of time, Rhanda has created a reputation as a stellar and effective Appointment Specialist in the Call Center. Rhanda has completed her baccalaureate degree in Music Education and a master's degree in English with a special emphasis in teaching English as a second language. She is fluent in both Spanish and Braille. Rhanda's expertise is not only evident in the workplace, but also in the community. She was President of the NFB Dallas Chapter for nine (9) years and is currently President of the Blind Christian Fellowship in Dallas, Texas. Rhanda continues to be a beacon of light at Envision Dallas with her cheerful, sunny disposition and her positive "can do" attitude.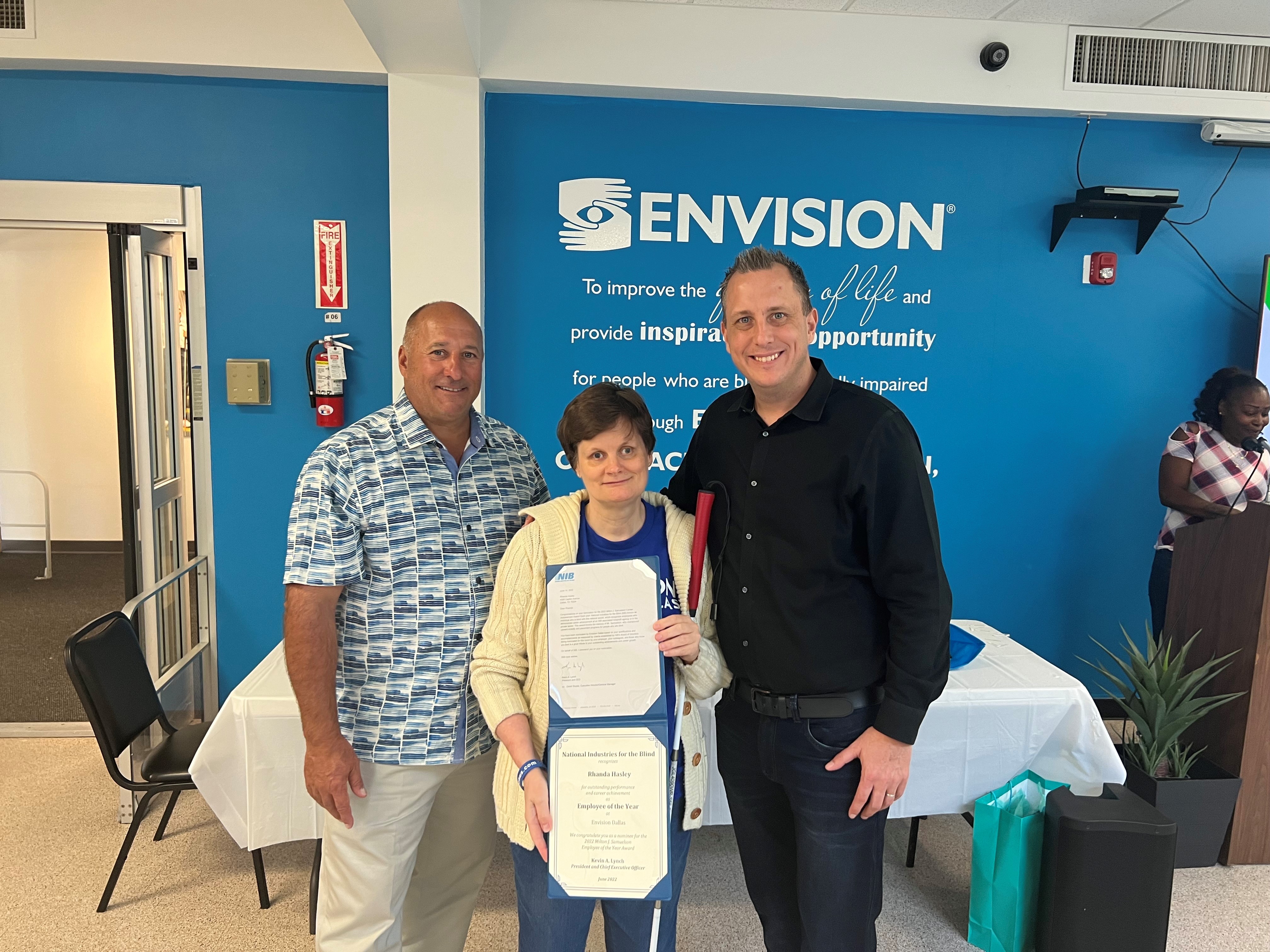 Envision, Inc.

We would like to congratulate Christian Mister, Cashier/Stocker from Xpress in Millington, TN for winning the Peter J. Salmon Employee of the Year Award for Direct Labor. Christian positively impacts not only daily business at the Millington BSC, but also the lives of co-workers and customers. A known "character", Christian brings a smile to the face of everyone he interacts with. Christian does not know a stranger and he makes each customer feel special, appreciated and filled with joy and confidence when they finish their interaction. He is a fountain of knowledge on every AbilityOne product we stock and champions the AbilityOne Program and his place in it.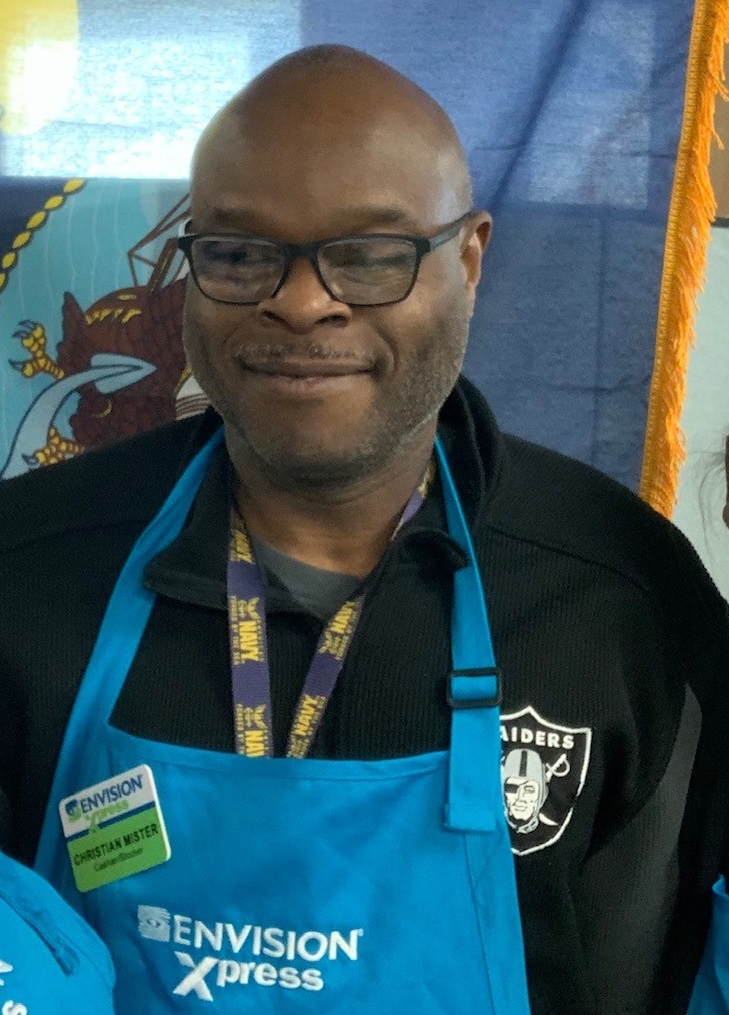 Congratulations to Jonas Voll, IT Support Technician for being recognized with the Milton J. Samuelson Career Achievement award for Indirect Labor. Jonas has been with Envision for 15 years, and is known by most people as the JAWS, Zoom, and other BVI accessibility solutions expert, and is now certified as a JAWS instructor. Jonas is eager to assist end users with any accessibility problems they encounter with their applications. Jonas looks for alternative solutions when accessibility barriers present themselves. Recently Jonas took the initiative to find a replacement for the aging handheld scanners used in both Dallas and Wichita warehouse and shipping locations.