Envision Dallas Offers Braille Classes
By Envision Marketing • Sep 01, 2022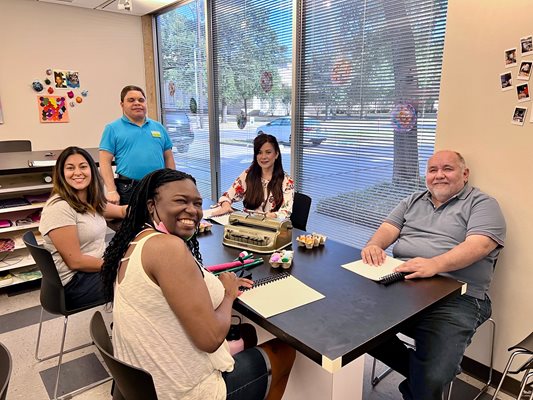 Blog Content
With the increase of technology, you may think that reading braille is an out-of-date system. But if you look around, braille can be seen in countless public spaces and is used every day by people who are blind or visually impaired. This is why Envision Dallas has started offering braille classes.

"We get regular inquiries about learning braille," said Jennifer Svelan, Manager, Rehab & SPT Programs. "As we continue to look for ways to meet the needs of the community and grow our program offerings, these classes are very important." Braille is used in most common places such as public restrooms, elevators, transit stations, ATMs, hotel rooms, restaurants and more. "We completed our very first braille class recently," said Al Rodriguez, Assistive Technology Trainer. "I was happy to take on the role of braille instructor! It was a great success and are looking forward to growing this program."

The classes are offered on the 1st and 3rd Monday of the month, from 8:00 a.m.- 9:30 a.m. If you are interested in learning more, contact DallasRehab@envisionus.com or call 214-821-2375.