Envision Child Development Center Enjoys Exciting Visitors and Field Trip
By Beth Walker • Nov 15, 2023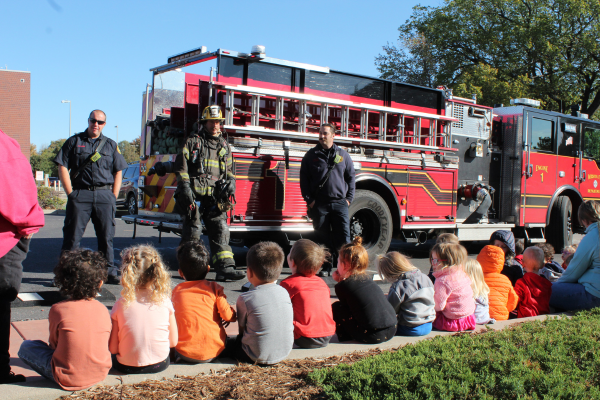 Blog Content
October was filled with fun, creative and meaningful opportunities for the children at our Child Development
Center! The month kicked off by celebrating Community Helpers Week which included a visit from local firefighters from the Station 1 Wichita Fire Department. The students had the opportunity to interact with the firefighters, explore the fire truck, and listen to the sirens. The Wichita Police Department also helped the children celebrate Community Helpers Week by having Officer Byers come out and talk to the students about how to stay safe and explain to them that police officers are their friends and are here to help.

The Preschool and Transition 2 classes continued their adventures with a trip to the Wichita Children's Theater to see the Wizard of Oz production. Pizza was served during the show and parents were invited to join in on the adventure. Finally, the Child Development Center wrapped up October with the annual book parade, where students dressed up as their favorite book characters, and went trick-or-treating on every floor of Envision headquarters. Our book parade also saw the participation of families who are a part of our home-based program, which provides community resources and educational information to families who want to enhance their knowledge of proper care for their child in the comfort of their own home.

To learn more about our Child Development Center, visit this link.

If you are the parent of a child at our Child Development Center, check out our Parent Resources page.