Working as a caregiver in a small Ohio town, Sandra was no stranger to the challenges of living with vision loss. She was diagnosed at birth with the same vision impairment as both her parents, and because her eye disease is degenerative, Sandra knew she'd have to find different work. She began looking for a job where her condition wouldn't put limits on her success. That search led her to Envision, where she was offered a work trial as a machine operator at Envision's state-of-the-art manufacturing facility in Wichita, Kansas.
Envision covered the cost of her transportation and expenses, and once Sandra decided to stay, Envision paid for her relocation and helped her find a place to live. Sandra appreciates the transportation service that takes her from her apartment to Envision, and she also enjoys the free workout facilities for employees on Envision's campus. What she likes most, however, is being part of a valued team and working alongside people who are visually impaired as well as typically sighted. She's made many friends in a short time and has an active social life. "I couldn't have asked for a better relocation program," says Sandra. "Envision has been perfect for me."
Learn more about careers at Envision.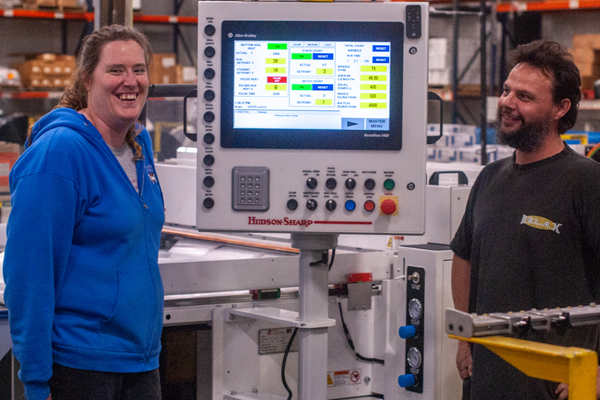 ---