One recent autumn, Laura* and her husband, Troy,* walked into the Envision Vision Rehabilitation Center for the first time. Laura was facing vision loss and had very little remaining sight, and the couple assumed that Laura would no longer be able to experience a high quality of life. So many patients who come to the EVRC are similarly disheartened after receiving bad news about deteriorating vision, losing their sight unexpectedly or finally admitting that they can't do all of the things they used to enjoy because of vision loss.
After a consult with EVRC Medical Director Donald Fletcher, however, Laura and Troy felt their worries begin to lift. Dr. Fletcher ordered nearly every service the EVRC offers, including mobility training, in-home rehabilitation and more. When he also arranged for the couple to meet the therapists and specialists at Envision, happy tears began to stream down Laura's face. Laura may never get her vision back, but thanks to Envision and its state-of-the-art vision rehabilitation center, she does have hope for the future.
Learn more about the Envision Vision Rehabilitation Center.
*Names changed to protect privacy.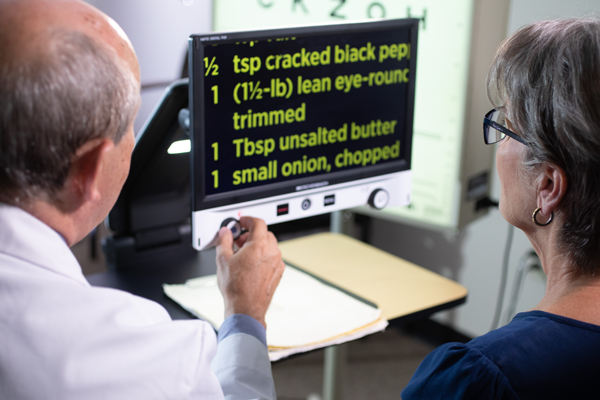 ---