Envision Dallas Announces Construction Partners for a New State-Of-the-Art Campus in North Texas
By Holly Herring • Feb 28, 2023
Blog Content
Envision Dallas Announces Construction Partners for a New State-Of-the-Art Campus in North Texas

DALLAS, TEXAS (February 28, 2023) — Envision Dallas, a nonprofit providing services and employment for people who are blind or visually impaired, has announced its partnership with Eby Construction Company and SPT Architecture to renovate its new 210-000-square-foot facility in Farmers Branch, a suburb of Dallas. Dallas-based KDC has partnered with Envision Dallas as pro-bono owners' representative to assist on the project.
Envision Dallas will move its operations to the expanded and updated campus, helping to fulfill the needs of more than 150,000 North Texans who are experiencing vision loss and a lack of services available to them. This 52-week renovation is expected to begin in March 2023.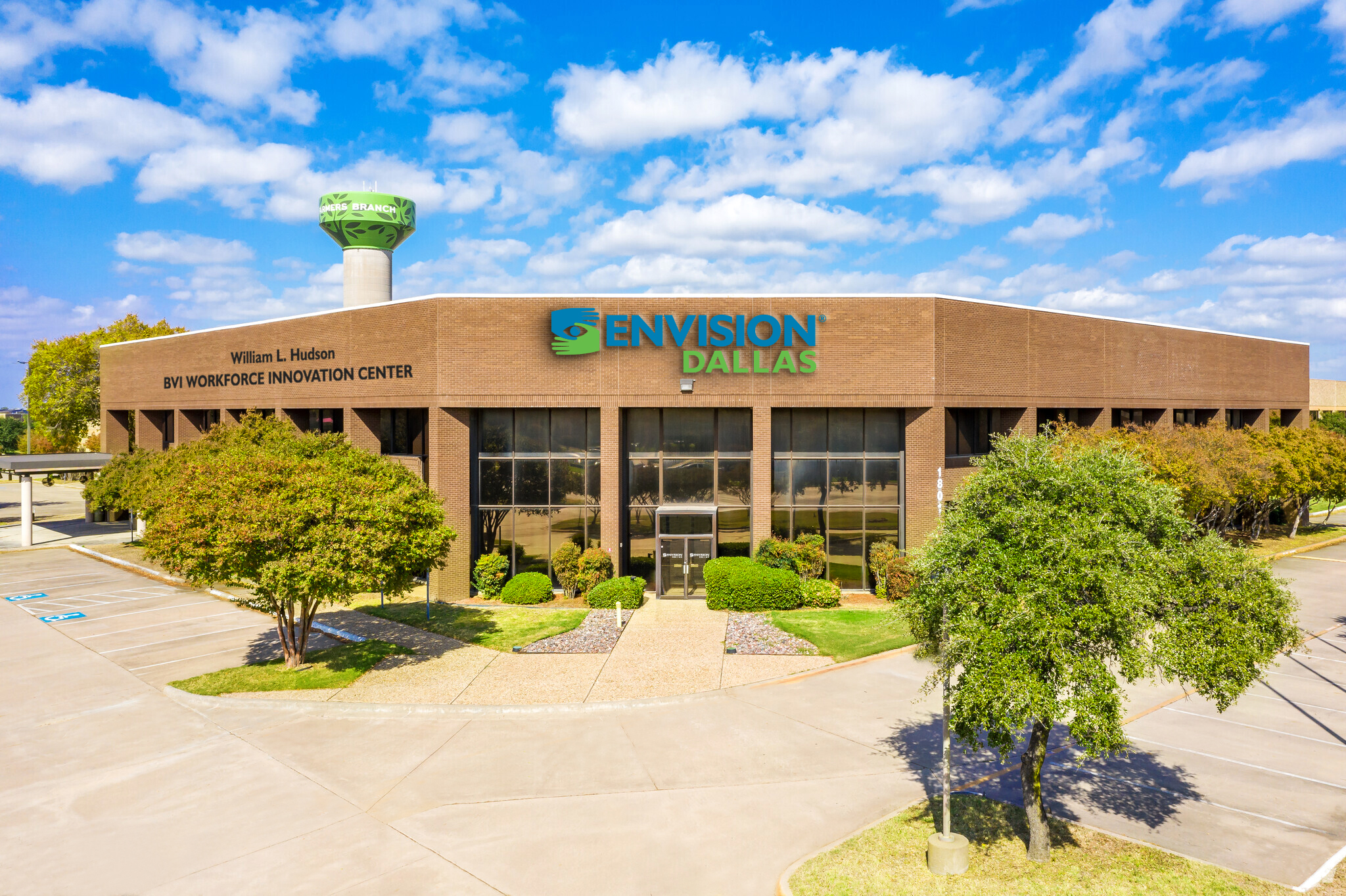 "We've been strategic partners and supporters of Envision for more than 60 years and we continue to be amazed by the work that they do to support people who are blind or visually impaired," said Mike Grier, Director and President/CEO, Eby Construction. "We look forward to working with them to transform an impressive new facility that will allow them to serve even more people in North Texas."

"Envision Dallas's plans for the new facility are inspiring," said Greg Tice, AIA, Architect Partner, SPT Architecture. "Our design goal was to create a space for Envision that embodies and elevates their mission. We are very honored to work with Envision and help them improve the quality of life and provide opportunities for the blind and visually impaired."

"I have been inspired by the work that the tight-knit team at Envision Dallas has accomplished so far and their plans for the future with the new building," said Steve Van Amburgh, Chief Executive Officer, KDC. "Partnering with them is an honor and represents our strong commitment to support the communities we live and work in."

Envision the Possibilities, a campaign for Envision Dallas, is dedicated to supporting the building renovations which will relocate the current Dallas operations to a new state-of-the-art center conveniently located, increasing accessibility to clients and employees who are blind or visually impaired. The new campus will nearly double its current size and allow for growth of Envision Dallas' employment, educational and rehabilitation services key to independent living for people with vision loss.

Envision Dallas launched its capital campaign with a substantial $6 million donation from the LC Industries Foundation, the largest donation in Envision's history. The nonprofit went on to receive a generous $1 million gift from prominent Texas family Larry and Susy Kimbler, helping to fuel the $2 million Mabee Foundation challenge grant that Envision Dallas received in October 2022.
For more information and to get involved with the capital campaign, please visit the
Envision the Possibilities website.

About Envision Dallas: Envision Dallas, formerly the Dallas Lighthouse for the Blind, is an innovator in the North Texas community, striving to offer meaningful employment opportunities and resources to more than 150,000 individuals who are blind or visually impaired living in Collin, Cooke, Dallas, Denton, Ellis, Fannin, Grayson, Hunt, Kaufman, Navarro and Rockwall counties. Envision, headquartered in Wichita, Kan., added Envision Dallas to its family in 2018. Envision's mission is to improve the quality of life and provide inspiration and opportunity for people who are blind or visually impaired through employment, outreach, rehabilitation, education and research. For more information, visit www.envisionus.com. Follow us on Facebook, Twitter, Instagram and LinkedIn.

Media Contact: Holly Herring, Marketing Manager
Office: 316-440-1531 | Email: media@envisionus.com