Envision Dallas's Blake Lindsay Featured in NIB's Opportunity Magazine Winter 2022
By Sharon Horrigan, NIB Opportunity Magazine • Feb 24, 2022
Blog Content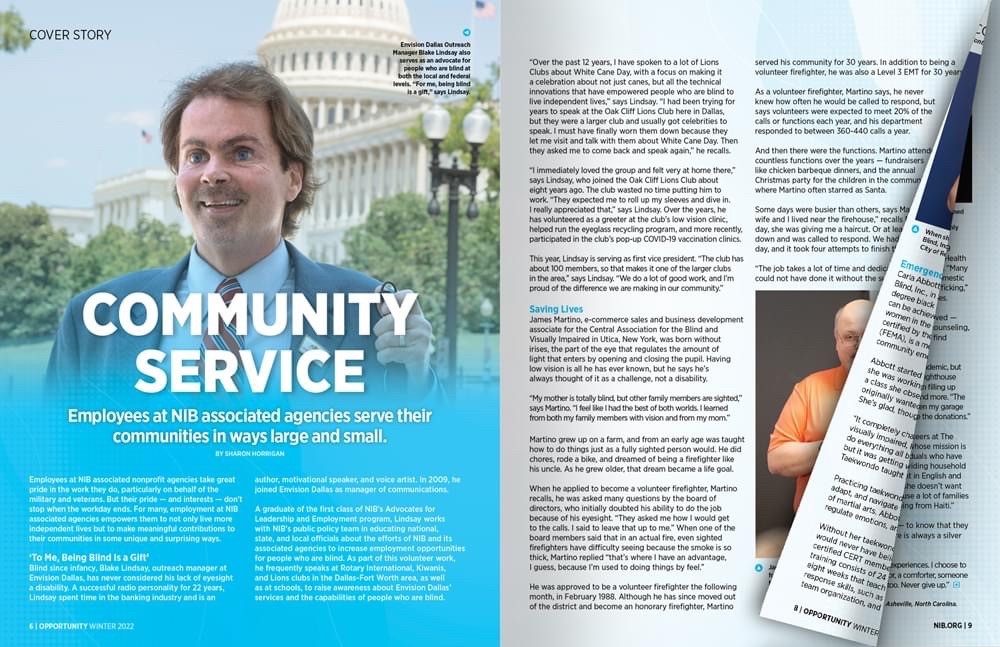 Employees at NIB associated nonprofit agencies take great pride in the work they do, particularly providing SKILCRAFT® products and services to the military and veterans. But their pride — and interests — don't stop when the workday ends. For many, employment at NIB associated agencies empowers them to not only live more independent lives, but to make meaningful contributions to their communities in some unique and surprising ways.
'To Me, Being Blind Is a Gift'
Blind since infancy, Blake Lindsay, outreach manager at Envision Dallas, never considered his lack of eyesight a disability. A successful radio personality for 22 years, Lindsay spent time in the banking industry and is an author, motivational speaker, and voice artist. In 2009, he joined Envision Dallas as manager of communications.

Read the full article by clicking here.