Envision's Workforce Innovation Center Evolution
By Envision Marketing • May 31, 2022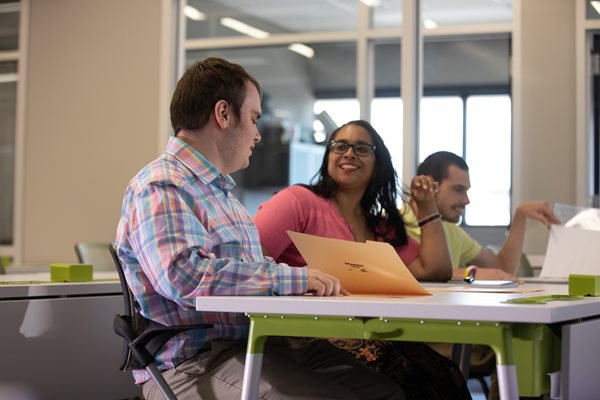 Blog Content
Since the inception in 2018, Envision's William L. Hudson BVI Workforce Innovation Center has been evolving to meet the unique needs of people who are blind or visually impaired by offering opportunities for employment, training and skill development. "We are offering a broader array of workplace and technology training programs for Envision employees, NIB agencies and the nationwide BVI community," stated Karyn Page, VP, Innovation. "Our role at the Workforce Innovation Center is simple: We are here to prepare people who are blind or visually impaired for careers and to help prepare companies to receive that talent."

The Workforce Innovation Center team currently offers a variety of training options including:

PROMOTE is a training program covering use of screen readers and screen magnification software with Microsoft Office productivity tools
Cybersecurity SOC1 training class offered in partnership with Novacoast
In addition, there are job opportunities available right now for people who are blind or visually impaired. Two of the current openings include administrative support at Novacoast and a call center representative at Meritrust Credit Union. Anyone interested can contact us and we will add you to our pipeline to help connect you with a job that matches your skills."Our goal is to create a fully inclusive work environment," said Mika Pyyhkala, Director of Digital Accessibility. "This intermingling of diverse experiences and ideas allows the individual and the organization to become more innovative than ever before."

The Envision Workforce Innovation Center needs your help! We are conducting a survey to determine how we focus the future of training, skill development and more. The survey is available online via Microsoft Forms. For more information email Terese Goren at terese.goren@envisionus.com.