Wichita Fire Department Teaches Fire Safety
By Beth Walker • Mar 30, 2023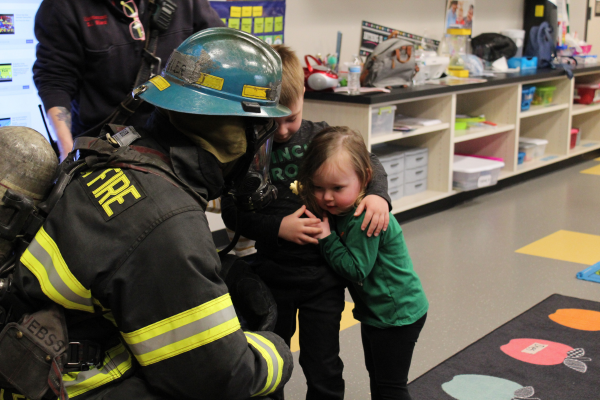 Blog Content
The children of the Cathy G. Hudson Envision Child Development Center (ECDC) received a fun surprise this month when firefighters from the Wichita Fire Department Station One came to visit and teach about fire safety!

Lieutenant Shannon Ward from the Community Risk Reduction Division taught the children about different ways to understand when a fire is happening for those who are blind or visually impaired. The children were also shown what a firefighter's personal protective equipment looks and feels like. A demonstration was done to educate the children on what a firefighter will sound like through their breathing apparatus when they are present at a fire scene. This is important so that the children, especially those who are blind or have a visual impairment, could be aware and not be frightened by the sights and sounds of a firefighter if they are ever in a situation with a fire.

Buddy the tracking dog was also brought in to demonstrate how dogs are trained to sniff out the smell of fuels that can cause a fire. As you can see, the kids loved him! Thank you to the Wichita Fire Department for taking the time to come out to the ECDC.