Wichita Business Journal and Envision Partnership Helps Build Bridges
By Holly Herring • Mar 30, 2023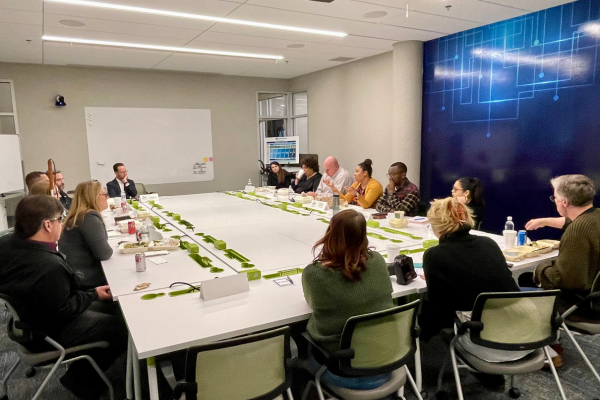 Blog Content
Envision's passion for inclusion and diversity is entwined with everything we do. We are proud to partner with the Wichita Business Journal to help advance discussions on these important topics.

The #DEICT forum, comprised of around 20 members, began meeting at Envision in December and will meet through May or longer. Small and large-group discussions with participants from all business sectors meet to discuss diversity, equity and inclusion within our community.

On March 8, the full group of #DEICT participants was in attendance for a roundtable luncheon. The open dialogue conversation focused on building the bridge for these efforts in the local business community.

Envision staff members Teresa Houston and Emily Hurst are key members of the #DEICT forums, alternating attendance at each scheduled event. Other participants in the recent event included Ed O'Malley of the Kansas Health Foundation, Marisol Garcia of Martin Pringle, and Mike Hess of the Blind Institute of Technology, among others.

"The word 'safe' was brought up in the recent roundtable," said Teresa Houston, Director of the Envision Child Development Center. "This really resonated with me – it's important for us to have this conversation and discuss topics that are at the forefront of our community in a safe space."

The group discussed getting comfortable with "uncomfortable truths" about diversity, equity, and inclusion and the importance of addressing the root causes – even when it is difficult.

"For Envision, our participation enables us to be a part of the conversation with representation for people with disabilities from birth to earth. They will not be forgotten and will have a voice," shared Houston.

We are honored to help lead host, and initiate these conversations to continue this important momentum toward diversity, equity and inclusion in Wichita.