What is Alt Text and Why is It Important?
By Alison Roets • Feb 11, 2022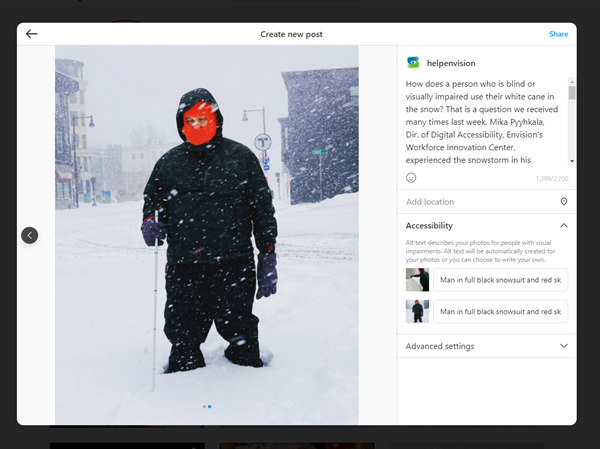 Blog Content
Imagine scrolling through the news feed on your favorite social media platform, when you come across an interesting post with a photo attached to it. Unfortunately, this photo isn't visible to you. Now you just gather an idea of what the photo looks like by reading the post or caption. But what if there is no post or caption, just a photo? Then you won't know what it is at all and will probably keep scrolling. This is a typical experience for someone who is blind or visually impaired.

Alt Text is an invisible description of a photo that a screen reader can read out loud with audio to people who are blind or visually impaired. Most social media platforms have an option to edit a photo and add alt text. A short description of what the photo contains is all that is needed. This way everyone can experience the delicious dinner you cooked or the cute face your kid made today.

The option to add alt text to images is available on every social media platform. You can find it by clicking on "edit photo" or "advanced settings." Below are screenshots for reference. Adding a caption to every photo is helpful as well since alt text is only visible to voiceover/JAWS/NVDA users. Blindess is a spectrum and each person uses assistive technology in a different way.

Keep in mind that it's important to add alt text or captions to images in any digital communication document or channel. Word documents, PDFs, websites, emails, etc. Digital accessibility is essential not only to be inclusive, but it also helps to increase search engine optimization (SEO) with content on a website.

How to Write Alt Text

When adding alt text, be specific and don't repeat yourself. Avoid starting the description with "a photo of" or "an image of" because the viewer already knows it's a photo and this takes up too many characters. The description should typically be less than 100 characters long.
---
1. Be specific with what is in the picture.
2. Don't repeat yourself from the caption.
3. Avoid starting with "a photo/image of."
4. Write less than 100 characters.
5. Add context that relates to the topic
---

Using alt text allows anybody to view your content. This small description can help boost a social post because it's reaching more people. This is good for both businesses and personal pages. Alt text is the key to making social media and any digital marketing tactic accessible to all. If no one could see what others were posting, they probably wouldn't use social media anymore. And people who are blind or visually impaired do in fact enjoy being active on social media just like everyone else.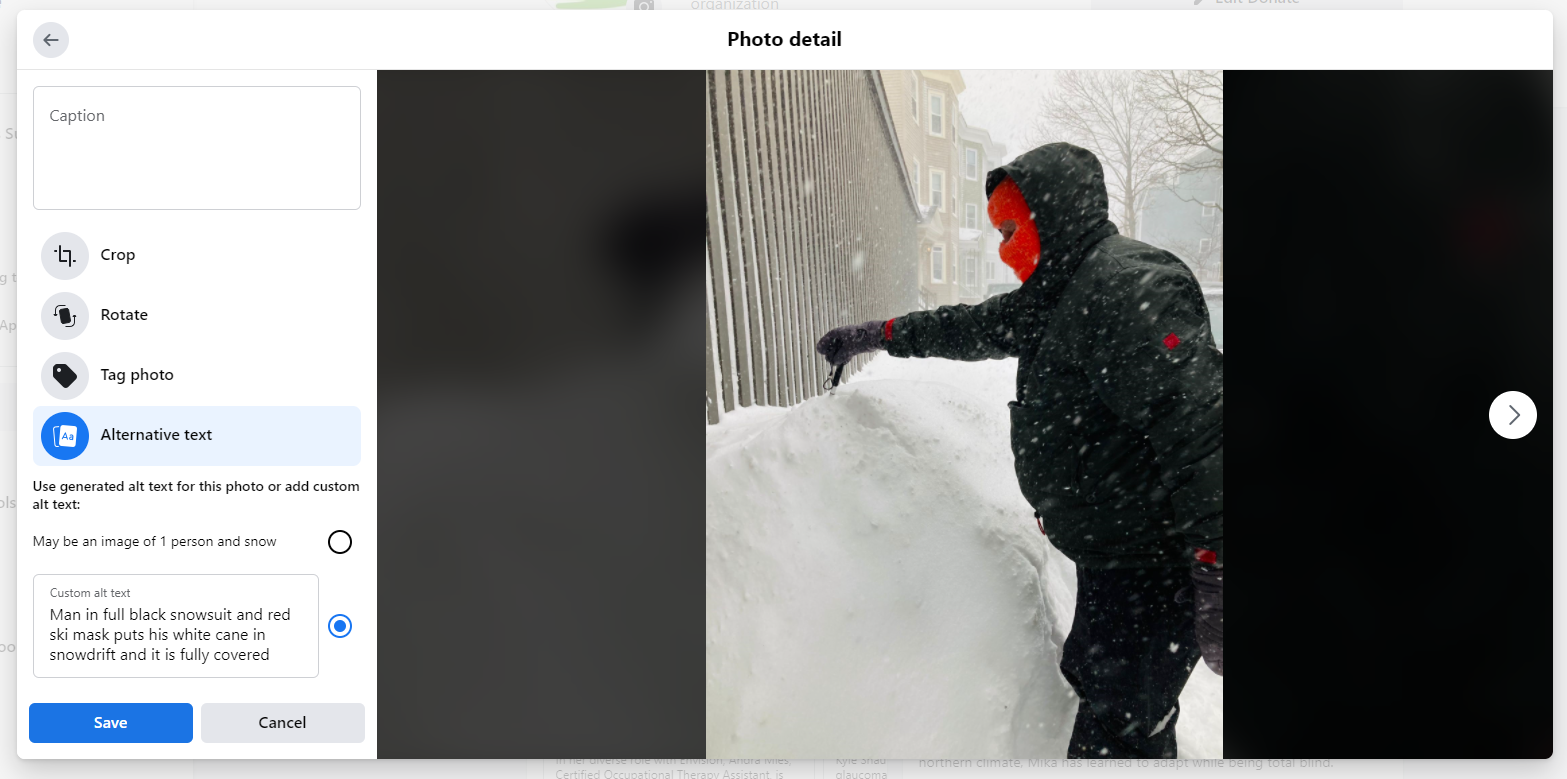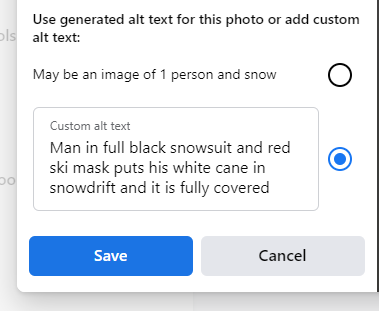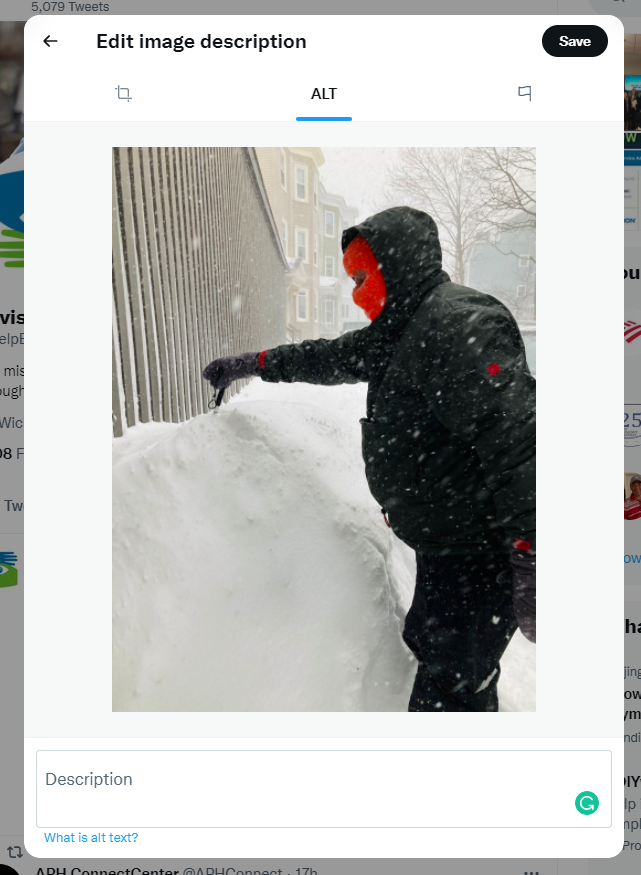 If your organization or business wants to learn more about digital accessbility, Envision's Workforce Innovation Center can help. Visit workforceforall.com/Business-Services/Digital-Accessibility-and-Usability-Services for more information.