Students From Across the Nation Experience Level Up 2022
By Terri Maus • Jul 29, 2022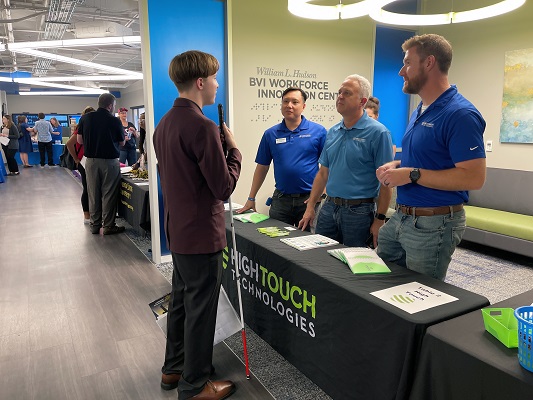 Blog Content
The Envision Level Up High School Conference was a huge success this year. The week-long event hosted 30 students from across the nation including Kansas, Texas, Delaware and more. The event is an educational opportunity as well as a social connection.

"This is a unique chance for them to get together. To learn from each other. To share their experiences and also to just build friendships and relationships that take them way beyond the program," said Hannah Christenson, Director of Community Programs at Envision.

Envision, along with graduate students from the WSU College of Applied Studies, worked together to provide an unforgettable experience. The students learned about cybersecurity, welding, broadcasting, culinary arts, financial literacy, performing arts and so much more.

Another invaluable partner was the team at WSU's GoCreate. Ken Wiseman, Operations and Facility Manager at GoCreate and his team helped the students use welders, hydraulic presses and other pieces of equipment that some may think were beyond the reach of a student with a visual impairment. But Level Up encourages students to say yes to these opportunities and challenge themselves. Students worked on projects throughout the week and presented their finished products at the end of the camp.

The Level Up Middle School program was also a success as 12 students experienced technology labs, performing arts, social media and internet training, culinary skills and more.

Read a first-hand account from one of our high school students at envisionus.com/blog.