PRIDE Works Hard to Complete Jobs for Regional Partners
By Holly Herring • Jun 30, 2022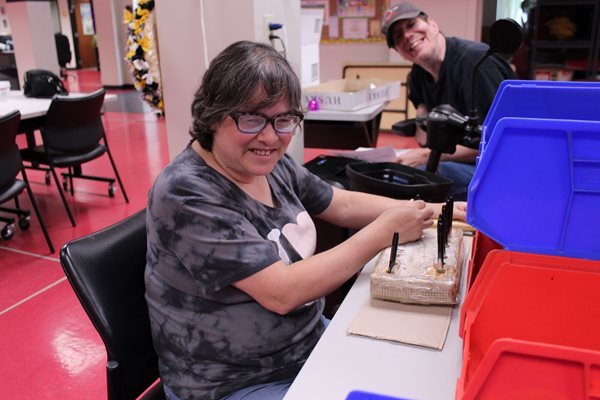 Blog Content
Envision's PRIDE Adult Day Program is designed to provide employment to people who are legally blind as well as intellectually and developmentally disabled. These hardworking individuals can support in the completion of many tasks, including:

Packing / Shipping
Order Fulfillment
Recycling
Re-boxing/Repackaging
Packaging / Labeling
Small Assembly
Kitting Projects
Jobs have ramped up for the group recently. An order from a school district in Kansas required the PRIDE consumers to box, label and mail 1,700 highlighters, 1,700 dry erase markers and 1,700 permanent markers, all from Envision Dallas.

They also built and boxed 7,200 gel pens and 960 black ink pens. The pens had to be completely assembled from small parts and then also boxed, labeled and mailed out.

For questions about contracting with PRIDE, please contact Jared Holcomb, PRIDE Program Manager at 316-425-7140 or jared.holcomb@envisionus.com.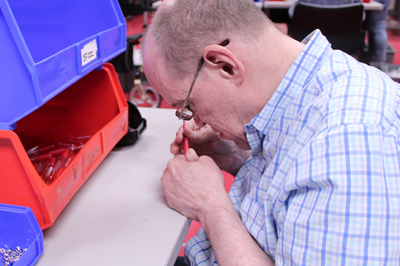 David Emry assembles a Skillcraft gel pen.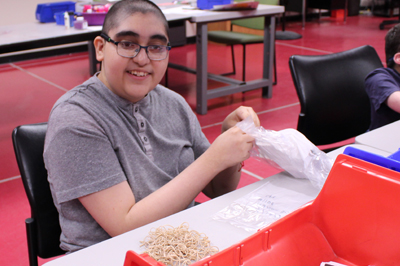 Hernan Dela Rosa prepares labels for Envision products.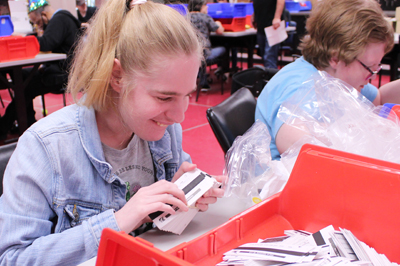 Savannah Middleton with Marcia Baily in the back right corner prep labels for manufacturing.