New Equipment Positions Envision Dallas for Growth
By Terri Maus • Jul 28, 2022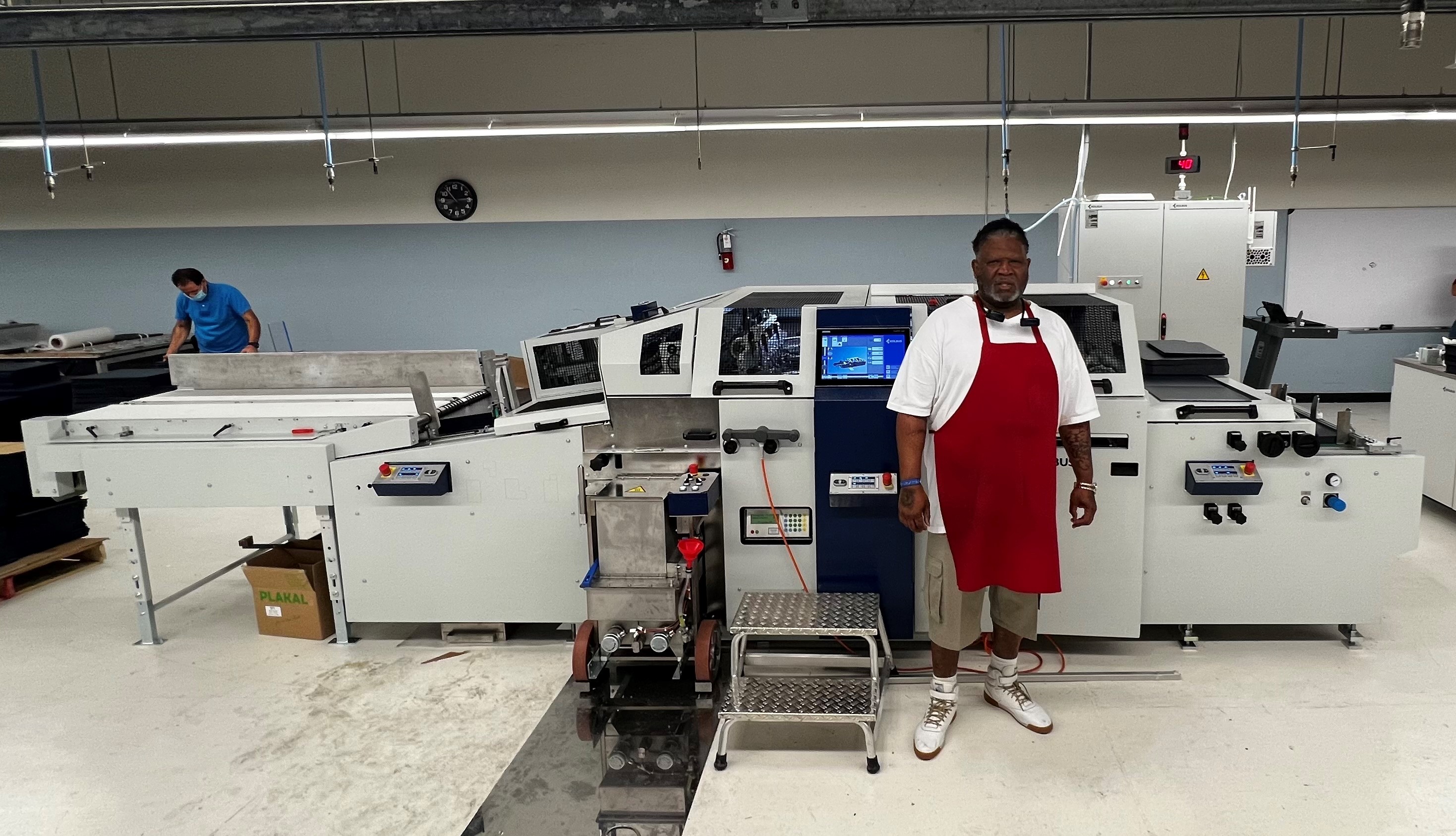 Blog Content
Envision Dallas recently added a new Kolbus DA 270 machine to its operation. This new equipment will significantly increase the award binder production capability.

"We currently produce award and retirement binder for the United States Air Force, United States Coast Guard, and other organizations," stated David Stupay, Managing Director of Envision Dallas.

"With the addition of the Kolbus, we will be able to go from 400 units a day to 3,600 units an hour and have the potential to create 13 new jobs for people who are blind or visually impaired through product line extensions made possible by the new equipment. We are grateful for our partnership with the Kolbus team."

"It's truly an honor to work with a company like Envision, who provides such great opportunities for the Dallas community. The Kolbus DA 270 is providing Envision with the opportunity for substantial growth in a new market, while making an impact on the local community," said Kelly Adams, Southeast Sales for Kolbus America. "This machine is extremely safe and easy to operate, making it aperfect fit for Envision's employees."

The investment in equipment is just one commitment that Envision Dallas is making in the North Texas region. With the recent purchase and upcoming renovation of a 210,000 square foot facility, Envision Dallas will soon be even more prepared to help the more than 150,000 people in North Texas who are blind or visually impaired.