New Envision Xpress Parka and Bibs in High Demand
By Envision Marketing • Dec 04, 2021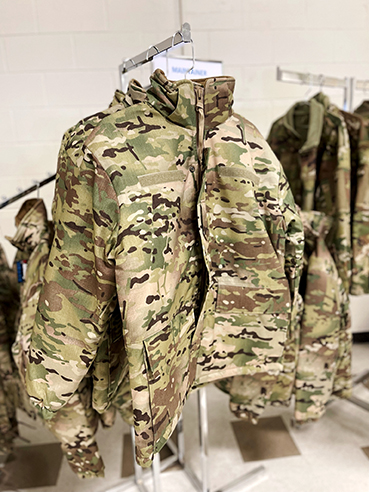 Blog Content
Many of you know Rich Moon and Justin Morgan as leaders of the Envision Xpress team. But maybe you don't know how they saw an opportunity to fill a product gap and then made it a reality – while overcoming a few obstacles along the way.

Rich, Justin and the Xpress team realized that the winter jackets they had in stock were well-made but not fire retardant, durable or price competitive for their customers, especially in cold climate locations. They were able to find a manufacturer to source materials for something that would better suit their customers' needs.

They made many new, thick parka jackets and were looking forward to sharing with their customers. However, they quickly realized that the fire-retardant material changed the color of the jackets into a shade that would not be approved by the Department of Defense to sell in the Base Supply Centers.
They had to course-correct and find a different manufacturer quickly before the fourth quarter buying season.

They were finally able to achieve the quality product they desired. Now, they have a high-quality Maintainer Parka and Bib that they can't keep in stock due to such high demand. The fabric is made from genuine U.S. Multicam® 500D Nylon Fabric with nIR technology. It provides superior strength and abrasion resistance while maintaining a light weight and maximum flexibility.

Fast forward to now, the demand has garnered serious interest from other resellers and sister agencies. However, supply chain issues and port access have given them new challenges to overcome. Rich is hopeful that next winter will be a huge success.