Priceless gift
By Envision Marketing • Nov 15, 2019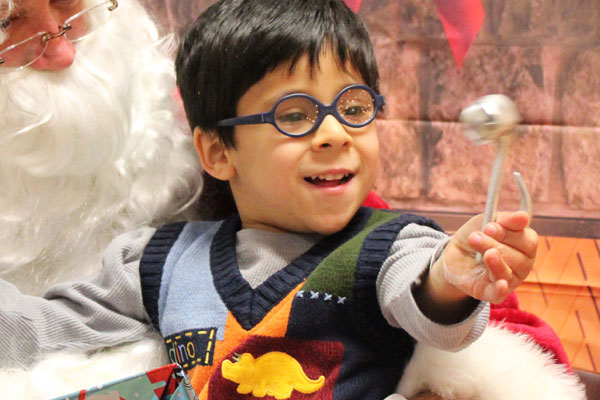 Blog Content
The Cathy G. Hudson Envision Child Development Center (ECDC) has given little Aaron Perez and his mother, Yuritssa, the priceless gift of a happy future.

For Yuritssa, the challenge of being a single parent was only magnified when she received news that her now 4-year-old son had mild exotropia, a condition that causes poor depth perception and outward deviation of the eyes. Caring for her child and keeping him safe was her absolute priority, even though she knew she had to work in order to provide for their household.

Yuritssa found the answers she needed two years ago when she enrolled Aaron in the ECDC to receive early intervention services. She put her trust in ECDC staff to teach Aaron how to maximize his remaining eyesight, feel accepted by others and keep his learning on track with his peers. Her trust was well-placed.

Once a scared young boy who struggled to interact with others and focus in class, Aaron is now a confident and determined toddler who loves to play with his friends, ride bikes and put puzzles together – activities that aren't limited to children who are typically sighted. He is learning concepts such as "big" and "little," expanding his cognitive development, vocabulary and self-help skills and excelling in cooperative play with peers. Most of all, he now knows how to angle objects in a certain way that works with his vision.

Aaron loves coming to school, and it gives his mother peace of mind knowing that he is in a supportive and caring environment that gives children ages 0 to 5 who are visually impaired and typically sighted the opportunity to learn from each other and embrace their differences.

The ECDC serves any child who is blind or visually impaired, regardless of the family's ability to pay. It is through the support of donors, that Aaron and many others like him will learn that their abilities are far greater than any disability. It's the greatest gift you will ever give.