Kathy Vines Nominated for Wichita Business Journal's Women Who Lead in Aviation and Manufacturing
By Beth Walker • Nov 02, 2023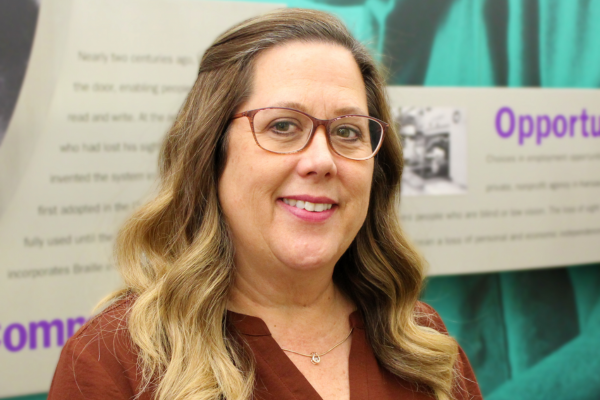 Blog Content
Wichita Business Journal: Women Who Lead in Aviation and Manufacturing

In this collection, you can get to know top women in Wichita who work in aviation and manufacturing. Find out about their careers and get their insight on what they think is important to be successful.

KATHY VINES, DIRECTOR OF CUSTOMER SERVICE & PRODUCT ADMINISTRATION, ENVISION INC.

What has been your career path?

Kathy Vines: I started at Envision in 1994, when we were a much smaller company, and have worked in many different roles throughout my tenure. I am currently the director of Customer Service and Product Administration and lead an amazing team of nine employees, more than half of whom are blind or visually impaired. I am honored to have had the opportunity to be a part of Envision's growth over the years into the premier AbilityOne non-for-profit agency that it is today. Our mission to improve the quality of life and provide inspiration and opportunity for people who are blind or visually impaired through employment, outreach, rehabilitation, education and research is the reason why I am here. The feeling of pride and accomplishment received from working for a company whose mission you truly believe in is invaluable.

To read more from the Wichita Business Journal's Women who Lead in Aviation and Manufacturing,
visit this link.