Invitation to Participate in Focus Group Discussion
By Envision Marketing • Oct 04, 2021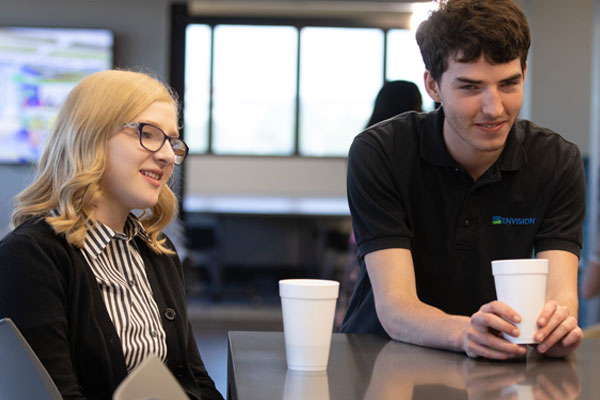 Blog Content
Invitation to Participate in Focus Group Discussion on Smartphone-Enabled Way-Finding and Navigation Guidance for People With disabilities.
Do you have a vision or hearing impairment that adversely impacts your ability to navigate to an unfamiliar location safely and independently?
Have you use your smartphone for way-finding directions when navigating to an unfamiliar location (either indoors or outdoors) within the past 3 years?
Are you comfortable sharing your opinion regarding existing smartphone-based way-finding technologies in a group?
Would you be able to attend a 90-minute focus group discussion or answer a survey through email on this topic within the next few months?

If your answer to all these questions is YES, you can earn $50 gift card for participating in a research study on smartphone-based way-finding technologies for people with disabilities.

We are a group of scientists at the Envision Research Institute interested in understanding and addressing the way-finding needs of people with disabilities using smartphone technologies. For this purpose, we are looking for volunteers who would be willing to share their experiences using smartphone-based way-finding technologies to move around their communities safely and independently. This will help us identify the attributes of an accessible, usable, and useful smartphone app capable of assisting users with disabilities undertake safe and independent trips to unfamiliar places in their communities.

What will volunteers do in the study?
Volunteers will participate in a focus group discussion on smartphone-based way-finding technologies with 5 to 8 other users or will be asked to answer a survey by email.

How much time will volunteers spend in the study?
Approximately 90 minutes.

Where and when will volunteers do the study?
Conference room at Envision (610 N Main St., Wichita KS).

What are the risks and benefits of participating?
There is no risk or benefit to participate. However, the feedback received from this study will contribute towards making future smartphone-based way-finding technologies easier to use for people with disabilities. Additionally, participants will receive a $50 gift card at the end of the focus group discussion.

Interested in participating? Please express your interest to participate by emailing to jared.reyes@envisionus.com.