How People Who are Blind or Visually Impaired Watch Movies
By Envision Marketing • Dec 22, 2021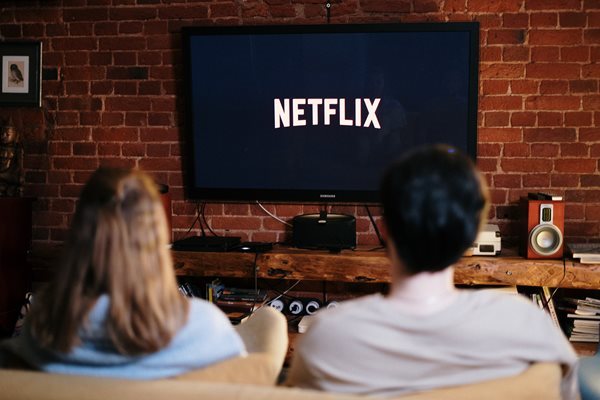 Blog Content
Do people who are blind or visually impaired watch movies? If so, how? With December 23rd being National Christmas Movie Marathon Day, we asked our colleagues who are blind or visually impaired about their movie-watching experience.

It is important that to note that everyone's vision is different, and blindness is a range. Although individuals who are blind or visually impaired might not be able to see the physical movie, most people still use the phrase, "watching a movie" or "seeing a movie."

"With the way color affects my vision, dark shadowed and ominous scenes in a movie look totally black and I am unable to make out what is happening within the scene," explained Roshunda Holt, Customer Care Specialist, Envision's Workforce Innovation Center. "With colorful movies, I am able to focus on certain parts that capture my eye and allows me to have a more pleasurable viewing experiences. With black and white movies, everything is bright with different shades of grey so there is no color distraction anywhere in the scene which allows me to take in the whole picture at that moment."

"People who are blind or visually impaired can use audio descriptions to have any nonverbal scenes described to them," said Alison Roets, Customer Care Specialist, Envision's Workforce Innovation Center. "Without audio descriptions, I have to listen close to the dialogue and other verbal cues to figure out what is happening. Sometimes the tone of the music can help give off the vibe like if it's a fight scene versus a romantic scene."

In the 1980's, the Media Access Group at WGBH developed audio description for PBS. It was a game changer as they began releasing VHS tapes of feature films that had audio description. Streaming platforms such as: Netflix, Disney Plus, Amazon Prime and Hulu, must make the movies accessible for the assistive technology to be available.

"I can tell you right off the bat that Disney+ is the most accessible. I have yet to find anything on there without audio description," said Roets.

"Netflix is the best streaming service to have descriptive audio shows in my opinion," explained Andy Hoffman, Inside Sales Representative, Envision Industries. "It is hit or miss with HBO, Hulu and Prime. Both Netflix and Prime have a movie/TV show category "Audio Description" which helps narrow it down."

There are assistive technology devices available at the movie theaters. However, some of our employees told us that they prefer to not use these tools but appreciate it when the tools are available.

"My wife Jennifer and I love to enjoy movies together," said Blake Lindsay, Manager, Outreach, Envision Dallas. "Since I'm totally blind, Jennifer briefs me on the scenes she knows I may not be able to know what just happened. Descriptive audio is generally available when mentioned to someone in the movie theater, but I don't ask for it since Jennifer helps me. People who are blind usually like to hear movies as much as a sighted person likes to see and hear."

"I've gone to the movies my whole life with my mom," said Terese Goren, Assistive Technology Specialist, Envision Workforce Innovation Center. "She was always willing to describe what I have missed. Even though I may not know what is happening all the time, the sounds and emotions in a good movie can still draw me in."

"When I go to the movie theater, I ask for a transmitter and headphones that plays audio descriptions for me so I can understand the film," said Roets. "If they don't have it, they typically give a refund. It's great that they provide these so the blind individual can still listen to the description, and it doesn't bother the sighted patrons."

We want to wish everyone a very Happy Holidays and movie marathon watching experience! If you have questions about accessibility or assistive technology such as audio descriptions, please contact and engage with us at workforceforall.com or call our Accessible Product Hotline at 1-316-252-2500.