Gallery Alley Reopening 2021
By Envision Marketing • Jul 07, 2021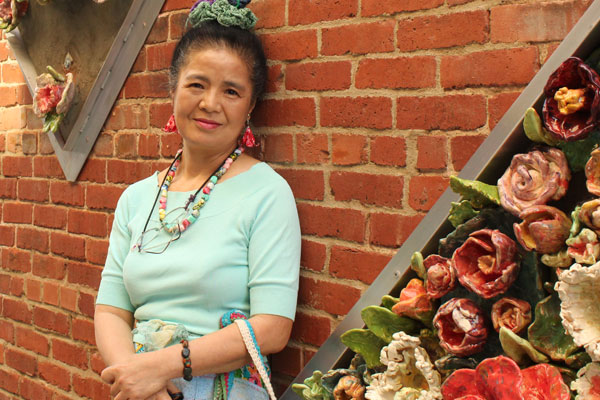 Blog Content
After more than a year of limited foot traffic during the pandemic, Gallery Alley in Downtown Wichita received a refreshing facelift along with new multisensory artwork which invited a renewed sense of energy into the space. The Gallery Alley reopening is a partnership between Envision and Downtown Wichita with a grant from the Knight Foundation at the Wichita Community Foundation. The artwork for the next phase of the alley has a focus on inclusivity for the blind and visually impaired community to create permanent pieces that are tactile. Having these intersensory pieces allow people with low vision to experience art through touch.
This is a very important partnership for Envision as it directly correlates to our mission to provide inspiration and opportunities to people who are blind or visually impaired. Many blind or visually impaired individuals have never had access to experience art in galleries, since many don't allow people to touch the artwork. However, at Gallery Alley it is highly encouraged to touch and experience the art with all five senses, as it was created with that purpose. The enhanced alley is an inclusive space where everyone has access to experiencing art however they feel inspired to do so.
The opening night in early July was a big success. The five different artists enjoyed explaining their piece and their creative process to those who attended. The new artwork installed in Gallery Alley is a permanent display and is free for viewing 24/7. You can find Galley Alley on Douglas just west of the train tracks across from Naftzger Park. For more information visit the Downtown Wichita website.