ECDC student's success
By Envision Marketing • Feb 13, 2020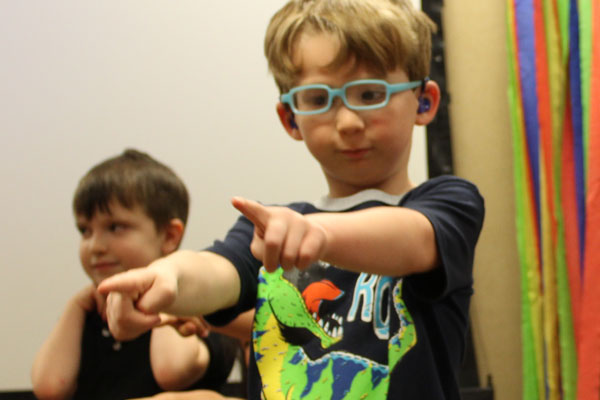 Blog Content
Jackston is seven years old and has Stickler syndrome, a hereditary connective tissue disorder that affects both his hearing and vision. While he has some vision now, Jackston's mother knows there's a high likelihood his retina will detach at some point in the future and his eyesight will worsen. That knowledge led her to seek out the early intervention services for her son that could only be found at the Envision Child Development Center.

Throughout his time in the ECDC, Jackston lit up the classroom with his positivity and colorful imagination. He quickly developed many meaningful friendships within his peer group and made positive academic progress.

Before the ECDC, Jackston had never been in a structured school setting. He arrived unsure of himself, but he was eager to learn. It was truly exciting and heartwarming to see Jackston blossom into a more self-assured young man. Through art and music classes, he also discovered a wonderful means of self-expression.

The ECDC and its mission to help children with vision loss regardless of a family's ability to pay was a blessing to Jackston, his mother and younger brother, Maximus. Aware of their financial hardships, they were adopted by the ECDC the Christmas before his graduation to ensure they had a happy and wonderful holiday. Bags of gifts included a Christmas tree, shoes, clothes, toys and items especially for Mom.

Thanks to everything he learned at the ECDC, Jackston walked into his elementary school full of confidence and ready to make new friends.