ECDC Monthly Recap - August 2021
By Envision Marketing • Sep 01, 2021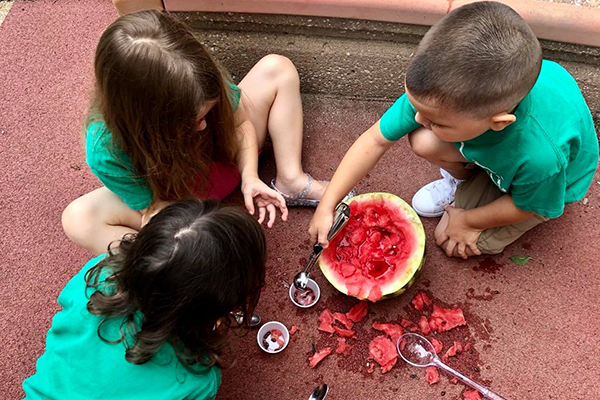 Blog Content
Maduri Babu joined the Transition 1 classroom as our new foster grandma. Madhuri comes to us through our partnership with Catholic Charities. Madhuri's primary focus will be helping soothe the children transitioning from the Nursery.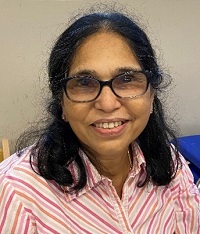 Nicole Biery from the Sedgwick County Extension Office, another ECDC community partner, began ongoing visits with the Preschool classroom. Nicole's hands on lessons emphasize nature and nurture and provide students with real-world experiences. This month Nicole brought a watermelon. The children got to taste and touch the watermelon and planted seeds. They also read The Watermelon Seed by Greg Pizzoli.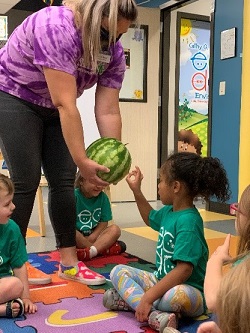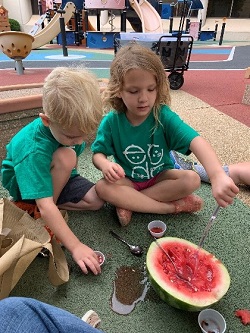 Joining us through our wonderful partnership with WSU, Meghan Wald, a graduate student specializing in Special Music Education, is our music teacher for the 2021-22 school year. Welcome, Meghan!