Disability Awareness Day 2020
By Envision Marketing • Jul 14, 2020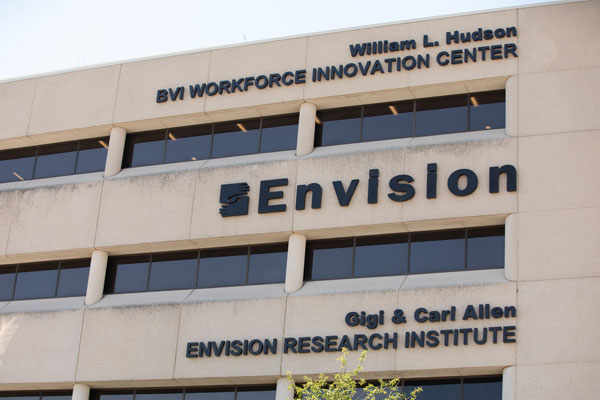 Blog Content
Disability Awareness Day on July 14 is the world's largest not-for-profit, voluntary-led observance that celebrates diversity and the contributions of people who are differently abled. The goal for this day is to encourage others to gain a better understanding of people with disabilities and promote inclusivity.

Disability inclusion is mentioned often, but what does it really mean?

It's one thing to be aware of differences. It takes a conscious effort to understand and appreciate the paths that people of all abilities take to reach common goals. Disability inclusion takes away labels and opens minds to see the value of each unique individual.

Through services and meaningful programs that bring people who are typically sighted and blind or visually impaired together to encourage, inspire and learn from each other, Envision is changing perceptions about the differently abled. There isn't a day that goes by that Envision staff members aren't inspired by the people they serve as well as their co-workers who find innovative ways to adapt to their environments and accomplish what others told them was impossible.

Envision has the distinction of being one of the largest employers of the visually impaired in the country. Meaningful employment for people with visual impairments allows them to feel good about their accomplishments, enjoy financial stability and contribute to local economies.

Disability inclusion begins with eliminating preconceived notions and taking active efforts to get to know the individuals who are differently abled in our community. It won't take long to realize they are just as driven as anyone else to reach their goals and function at the highest level possible.

The Envision website highlights the amazing contributions and achievements made by employees, volunteers, patients and program participants at envisionus.com/stories. For more information on how to donate or volunteer, contact development@envisionus.com or call (316) 440-1529.