Envision Dallas Assistive Technology Center Offers Hope
By Envision Marketing • Dec 17, 2021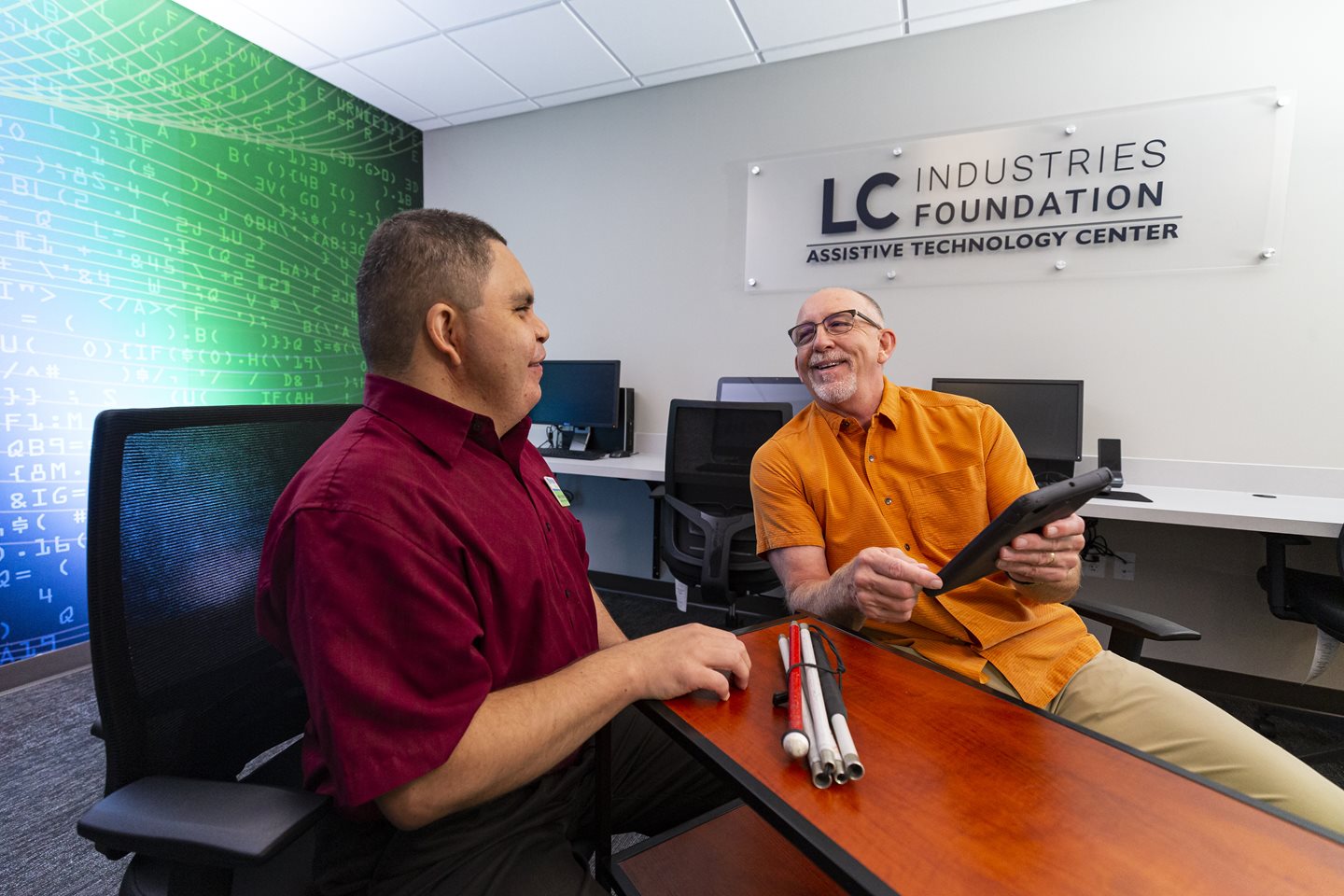 Blog Content
Dallas Assistive Technology Center Offers Hope
The Envision Dallas LC Industries Foundation Assistive Technology Center offers one-on-one courses and training for people who are visually impaired to learn or enhance their skills with computers and other electronic devices, regardless of their ability to pay. This training helps individuals maintain their independence, continue their education, find and keep long-term professional positions, and develop the computer skills needed to stay connected to the community, thereby improving their quality of life.
The amazing stories of success are what motivate us to continue to do what we do every day.
"Assistive Technology Training saved my mom's life and restored her hope. I have not seen my mother truly smile in years. The smile I saw on her face after I took her to her first Assistive Technology Training was pure happiness, pure joy. For about a week she was walking around, almost as if she was floating in newly found confidence. Just one hour of training gave my mom something she has not had since she was diagnosed with glaucoma years ago: hope. The ability to see is important, but the assistive technology training gave my mom something even more important than her sight. Gaining her independence, being able to communicate, socialize, and maybe even to work once more is everything. This program is helping mom regain purpose in life and manage this eye disease of glaucoma." - Bonlanle Lawal
"Thank you for allowing me to be grandfathered into the Assistive Technology training. Your understanding and support has lifted my morale. Since going blind at 65, it has been a struggle to live independently. I had been living with and caring for my mother with Alzheimer's but had to move her to a nursing home after going blind in 2018. I continued to visit her every day and spent her last days by her side. She died one year after I went blind. I suffered two major losses, my sight and my mother who was my hero. I now live alone, and my main source of social support is the staff at Envision Dallas. My Assistive Technology training provides emotional support in addition to training. With the help of the staff, I have begun to establish relationships with blind organizations which provide me with motivation and encouragement in learning to adapt into the world of blindness. I cannot tell you how important this has been. It has literally been a life saver. I have moved from darkness, isolation and despair to now having hope for the future." - Reymundo Anthony

While providing tailored, hands-on assitive technology training, we also guide technology users of all ages on how to modify technology to be accessible, both in the workplace and at home. Learn more by clicking here.