Assistive Technology Camp
By Envision Marketing • Jul 17, 2015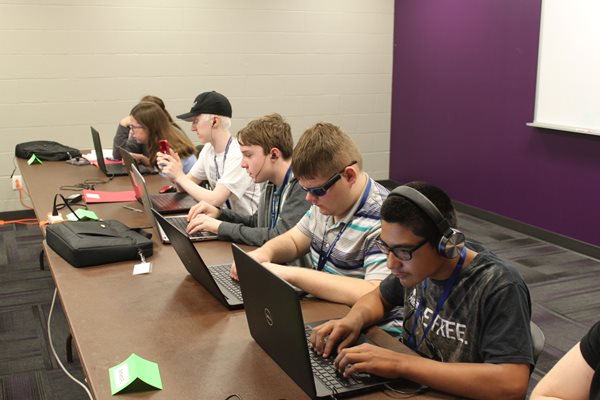 Blog Content
The Envision AT Camp has played a large part in many students' lives. The focus of the camp is to ensure that students have access to and are capable of using assistive technology they need to be successful. The camp teaches crucial technical and career skills and, at the end of the week, each student goes through a mock interview process so he or she can practice the skills they've learned and network with local professionals. At the end of the camp, students leave with their own laptop and individualized assistive technology, which will help them be successful in school and their future careers.

I have had a long career with AT Camp. I started out as a student, progressed to be a mentor and am now an instructor. All of these positions have presented unique challenges and each role has taught me something about myself, helping me understand where I can improve as a student and a leader.

My first experience with AT Camp was eight years ago. I was 12 years old and extremely resistant to using technology. I thought that screen readers were annoying and wanted to keep doing things the same way I always had. AT Camp changed that. The instructors helped open my eyes to a realm of assistive technology I never knew existed. As the camp progressed, I was challenged on more areas than technology. Something I struggled with, and sometimes still struggle with, is time management. At AT Camp this was a huge focus, and I learned many techniques which made managing my time easier.

After the first camp I attended, I stopped going for a few years, thinking I had learned everything I could. I was wrong. I returned in high school to find that I had to relearn many skills. With hard work, I returned after high school as a mentor. Thanks to AT Camp, I fell in love with helping people master skills that they struggled with. There is nothing like focusing your attention on one individual and then, thanks to a team effort, seeing them succeed.