Annual Low Vision Study Group Brings Together the Greatest Minds
By Holly Herring • Feb 28, 2023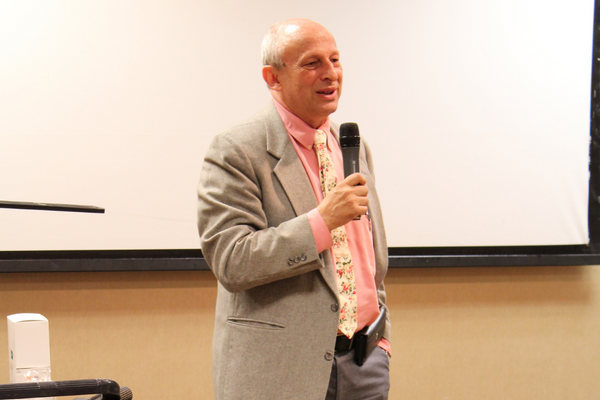 Blog Content
While dreaming and conversing at Palmer's Café on Fillmore Street in San Francisco, CA, Donald M. Fletcher, M.D. and his peers Ron Cole, M.D. and Gus Colenbrander, M.D. discussed the idea of hosting a no-strings-attached roundtable event of all the best minds in low vision rehabilitation care and research. There would be no registration fee with the goal of being accessible and beneficial to all – as long as you can travel to San Francisco, California. After learning about the cheapest weekend of the year for a hotel stay (1st weekend of February), the annual Low Vision Study Group was in motion, sponsored and hosted by the Smith-Kettlewell Eye Research Institute.

Nineteen years later, the annual "meeting of the minds" is still going strong and is moderated by Dr. Fletcher. The gathering consists of three comprehensive groups: ophthalmologists/optometrists, clinicians/therapists and researchers within the low vision field. There are no main speakers, just a collaborative discussion of case studies, unique findings and best practices. Typically, the first session is dedicated to sharing as a group what attendees have learned within the last year. The following sessions consist of break out groups. Constant notes flow and are recorded by all.

"Getting researchers and clinicians together is essential and encourages different perspectives with deeper thinking," said Dr. Fletcher. "Researchers share their findings and clinicians push them saying, 'why, so what?' and then clinicians share their theories, and the researchers say, 'what numbers do you have to support that theory?' – it's beneficial for all and we keep each other accountable."

Those from Envision who attended the group meeting in addition to Dr. Fletcher included Karen Kendrick, Occupational Therapist; Andra Mies, Certified Occupational Therapy Assistant; and Sarika Gopalakrishnan, Ph.D., Envision Research Institute Research Fellow.

The Envision Low Vision Rehabilitation Center (EVRC) team all have notes from peers about useful case studies, new and useful adaptive and assistive technology tools, and general ideas on how to help patients better with their own unique situations. Mies recounts hearing her favorite quote about the summit from Katie Morgan, M.D., "I learn all kinds of things every year, but I learn the most right here."

Industry leaders from all over the world attend the annual study group – Canada, Ireland, Italy, Japan and more. The intention is to keep the group small therefore it is not promoted publicly (invite only). The group can get up to 50-60 people, but in the last few years it has been around 20-25 people total.

Dr. Fletcher jokes that he will be attending and moderating the event until he is at least 100 years old – similar to his mentor, Art Jampolsky.

If you are interested in low vision services, please call 316-440-1600 or email rehab@envisionus.com. We will help you with referral processes.