Accessibility Services Offered at Discounted Rate
By Terri Maus • Aug 01, 2022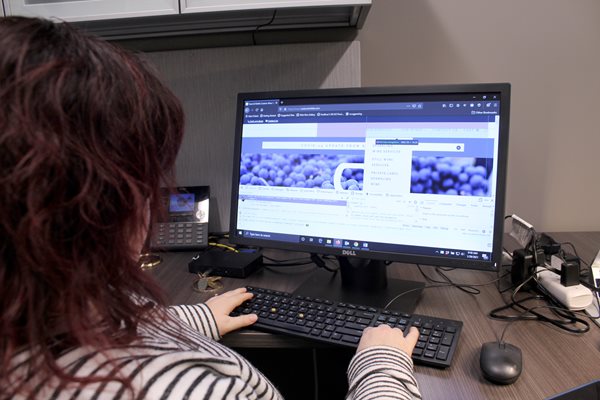 Blog Content
The City of Wichita recently awarded Envision's William L. Hudson BVI Workforce Innovation Center with a grant as a part of the American Rescue Plan Act (ARPA) Funding. With this grant, small to medium sized businesses, as well as non-profit organizations, could be eligible to receive accessibility services at a discounted price.

"We are very grateful to the City of Wichita for including Envision in this funding," said Karyn Page, VP of Innovation for Envision. "This can really open the doors for more businesses to create accessible and inclusive workplaces."

Envision offers corporate accessibility training, digital accessibility assessments as well as placement services. With more than 61 million people in the U.S. that have a disability, digital accessibility is crucial to reaching large portions of customers. And with the labor shortage that many are experiencing, people who are blind or visually impaired are ready and able to fill gaps in companies right now.

"We have been very successful in building partnerships with organizations that want to enhance their disability, equity and inclusion initiatives," stated Katie Link, Business Development Director. "The ARPA funding will allow so many more companies to experience the benefits of a diverse workforce."

To find out if your company qualifies for the discounted services, contact Katie Link at 316-440-1513 or email katie.link@envisionus.com.

"Guided by the expertise of the BVI Workforce Innovation Center accessibility team, our website, onboarding processes, training and systems are more usable for people with disabilities. With this partnership, Novacoast can provide people who are blind or visually impaired with access to a wider scope of professional employment opportunities."

- Paul Anderson, CEO at Novacoast